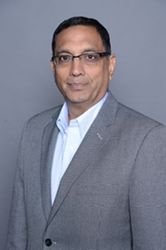 NASHVILLE, Tenn. (PRWEB) January 11, 2022
Shearwater Health announced today the addition of Laki Balaji to the leadership team as chief growth officer. Balaji brings deep experience in strategic, transformation and performance improvement working with payers and healthcare organizations in the US, Europe, and APAC. He will be instrumental in building on the current growth trajectory of the company as Shearwater takes a leadership position in the rapidly expanding clinical process outsourcing market.
Balaji joins Shearwater from WNS where he was the global practice leader, healthcare group. With consulting experience spanning 25+ years with insurance companies of all sizes in US, Europe, and APAC Balaji's experience spans the spectrum of strategy, business case development, transformation roadmaps, cost efficiency and large program management.
Prior to joining WNS, Balaji held multiple senior roles in the insurance and healthcare industry including senior director, Alvarez and Marsal; a consulting firm focused on Insurance & Healthcare transformations, vice president of predictive analytics of Fair Isaac, Insurance Group, senior director, Mitchell International, senior director, National Markets, CCC, and insurance head of Tech Mahindra North America, senior vice president and general manager, Insurance Division, of Infogain.
A published author with multiple papers in the application of analytics in the insurance domain, Balaji also chaired the ISO Round table of Insurance Analytics.
At Shearwater, Balaji has been tapped to scale sales and marketing efforts across all verticals solidifying and expanding our global presence. "We look forward to the impact he will make as we continue to meet this critical need for clinical staffing and support in healthcare communities across the globe," shared Shearwater chief executive officer Tom Kendrot.
About Shearwater Health
Because of a shortage of clinicians, it's difficult to scale healthcare organizations. Shearwater Health provides teams of remote and onsite clinicians that expand the size and impact of clinical teams, so that clients can focus on internal teams practicing at the peak of their license. From bedside to back-office, there are over 3,000 Shearwater clinicians solving medical and administrative problems every hour of every day all over the world. Shearwater combines clinical expertise with Six Sigma process excellence and RPA technology to improve healthcare outcomes. http://www.swhealth.com