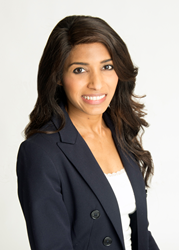 "The evolving laws regarding marijuana consumption presents unique workplace issues for employers. As we see a trend towards employment protections for marijuana users, compliance and HR professionals need to be particularly vigilant to developments in this area"
WILMINGTON, Del. (PRWEB) October 16, 2018
Sheba Vine, JD, CPCO, Vice President and General Counsel of First Healthcare Compliance, an attorney experienced in employment law, writes frequently on employment law matters and has contributed articles to Compliance Today, Physicians Practice and other publications. Recently, she authored a chapter in the Health Care Compliance Professional's Manual titled "Navigating the Evolving Marijuana Landscape" to serve as a resource to professionals in healthcare compliance.
The Health Care Compliance Professional's Manual, published by HCCA and Wolters Kluwer Legal & Regulatory, U.S., is highly respected among healthcare compliance professionals and serves as the basic text for the HCCA Compliance Academy. Published quarterly the manual provides tools to plan and execute a customized compliance program that meets federal standards. Available via print or the Internet, the Manual provides thorough information regarding compliance policies, compliance infrastructure, documentation, self-assessment techniques, effective education, areas of risk, internal probes and much more. Subscription to the Manual includes periodic updates via hard copy or internet.
Changes in the laws require a new focus for employers and compliance professionals. "The evolving laws regarding marijuana consumption presents unique workplace issues for employers. As we see a trend towards employment protections for marijuana users, compliance and HR professionals need to be particularly vigilant to developments in this area," states Vine who joined the First Healthcare Compliance team in 2015 as Director of Regulatory Compliance. In 2017 she began her current role and oversees all company operations related to contracts, content offerings, legal affairs, human resources and regulatory compliance. Prior to joining First Healthcare Compliance, Sheba was an attorney in private practice, concentrating in litigation and employment law. Sheba is licensed to practice law in Delaware, New Jersey, Pennsylvania and before the U.S. Patent and Trademark Office. Prior to her legal career, Sheba held positions in the medical device industry with Hoffman La-Roche and Siemens. She received her Juris Doctorate from Widener University School of Law and her Bachelor of Science in Biomedical Engineering from Drexel University and is a Certified Professional Compliance Officer.
About First Healthcare Compliance: Founded in 2012 by a nurse attorney, the First Healthcare Compliance software solution creates confidence among compliance professionals through education, resources, and support in the areas of HIPAA, OSHA, human resources compliance, and fraud waste and abuse laws. Serving clients across the United States, the company's evolving platform provides real-time insight for board reporting and across multiple locations. For more information please visit https://1sthcc.com/
About Wolters Kluwer Legal & Regulatory U.S.
Wolters Kluwer Legal & Regulatory U.S. is part of Wolters Kluwer N.V. (AEX: WKL), a global leader in information services and solutions for professionals in the health, tax and accounting, risk and compliance, finance and legal sectors. We help our customers make critical decisions every day by providing expert solutions that combine deep domain knowledge with specialized technology and services.
Wolters Kluwer reported 2017 annual revenues of €4.4 billion. The group serves customers in over 180 countries, maintains operations in over 40 countries, and employs approximately 19,000 people worldwide. The company is headquartered in Alphen aan den Rijn, the Netherlands. For more information about Wolters Kluwer Legal & Regulatory U.S., visit WoltersKluwerLR.com, follow us on Facebook, Twitter and LinkedIn.
About HCCA:
Health Care Compliance Association (HCCA), established in 1996 and headquartered in Minneapolis, MN, is a non-profit professional membership organization with 12,200+ members. HCCA offers more than 60 conferences annually, provides networking opportunities, and produces important healthcare compliance-related resources, including several publications written by top experts in the compliance field. Visit HCCA's website at http://www.hcca-info.org or call 888.580.8373.