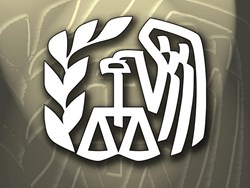 Los Angeles, California (PRWEB) August 07, 2013
Clients of Platinum Tax Defenders need not worry about the dramatic series of events unfolding at the IRS specifically the oversight of IRS revenue officers as quoted in the aforementioned article (http://www.accountingtoday.com/news/IRS-Needs-Improve-Oversight-Revenue-Officer-Tax-Collectors-67556-1.html), as Platinum Tax Defenders will ensure that nothing will disrupt their tax resolution process.
According to the article, "IRS revenue officers were not always timely when performing analysis prior to making initial contact with a taxpayer or when taking follow-up actions in 44 percent of the cases that required action."
This is a poor reflection on the IRS as it goes to show that the inefficiencies faced by the department have directly affected taxpayers. Although this is not the case for all IRS revenue officers, the statistics show that the untimely actions of some have affected many taxpayers seeking to take care of their taxes.
The article goes on to state, "Meanwhile, taxpayers who are not contacted timely may accrue more interest and penalties compared with taxpayers who are promptly contacted."
This goes to show that many taxpayers may have to fork out more money than necessary through no fault of their own. Penalties and interest charges can amount to quite a sizable sum and many taxpayers are forced to pay these penalties because they are unaware of what they can and cannot fight for.
Sherri Gastelum, president of Platinum Tax Defenders urges taxpayers to engage the services of a tax attorney when dealing with their taxes. As tax attorneys are trained to communicate with the IRS, they will ensure that their clients need not fork out additional funds because of an oversight by the IRS. On the contrary, tax attorneys will probably be able to remove most, if not all, penalties and interest charges. Although this differs on a case to case basis, tax attorneys are generally trained to ensure that their client walks away tax debt free after paying only a fraction of what is owed to the IRS.
Although taxpayers are welcome to tackle dealing with the IRS on their own, it is always advisable to engage the services of someone who knows the ropes. This is especially true for taxpayers who have to settle back taxes and who wish to find ways to achieve tax relief. A good tax attorney will be able to help their client seek tax resolution.
If taxpayers are in need of tax resolution services, Platinum Tax Defenders' team of highly skilled tax attorneys, certified public accountants (CPA), IRS enrolled agents and experienced staff will ensure that they end their clients' IRS tax problems. Not only will they directly communicate with the IRS, they will also deal with the IRS on their clients' behalf. This ensures that no matter what changes or slights happen within the IRS, such as the recent oversight of IRS revenue officers, their clients will not be affected.
Platinum Tax Defenders can be contacted at 1-877-668-1807 or info(at)tax-resolution(dot)me. Ask them about their free consultation for first timers and find out how they can help their clients get on track to being tax debt free.