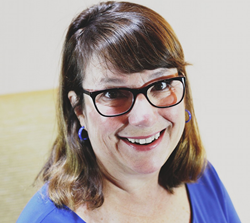 Despite all of the changes that hit us in 2020, we were able to serve our clients and to take the best care of our team members ... We basically said yes to everything to continue to grow our business, keep our team members on staff and serve our community. - Sherri Gillette
TUCSON, Ariz. (PRWEB) March 24, 2021
In 2017, 2018 and 2019, Sherri Gillette had the top performing Caring Transitions franchise in the nation and she credited her team and her client-focused attitude. While she earned the top spot again in 2020 – while the chapters changed a bit throughout the year – the story was the same.
"Despite all of the changes that hit us in 2020, we were able to serve our clients and to take the best care of our team members. We quickly found PPE for our employees and put together a safety protocols sheet for our retirement communities, we moved into a larger warehouse, transitioned to hosting our estate sales exclusively online, started a grocery and pharmacy delivery service for our senior clients and set-up an employee food bank for anyone who needed extra help. We basically said yes to everything to continue to grow our business, keep our team members on staff and serve our community," Gillette said.
In addition to working quickly to meet the needs of the community and sharing those ideas with the Caring Transitions community, Gillette worked with Amazon to get that much-needed PPE for other franchises across the country at a time when securing supplies seemed impossible. That kind of pioneering spirit is what earned her the Caring Transitions Bruce Treadway Pioneer Spirit Award, which was presented at a virtual recognition on March 10. The Bruce Treadway Pioneer Spirit Award is named after Caring Transitions' very first franchisee, Bruce Treadway, who helped build the franchise into the national Franchise 500® ranked business it is today.
"Spend more than a minute with Sherri Gillette and the topic of caring for her clients or giving back to the community will come up – it's simply how she is wired. During the pandemic, her first thought wasn't about her business. It was about her senior clients and the community. Sherri shifted her business in an instant and it made a difference for the community and her business. Sherri is truly a 'pioneer' when it comes to helping others," Caring Transitions President Ray Fabik said.
Caring Transitions' specially-trained team can handle organizing, packing, de-cluttering, moving, resettling, in-person and online estate sales, liquidations, clean-outs, and preparing homes for market. Caring Transitions specializes in managing senior relocations, but the services are also perfect for busy families and individuals in need of assistance. Caring Transitions is a national franchise and in more than 200 markets. Caring Transitions of Southern Arizona, which has been operating since 2010, serves Tucson, Oro Valley, Saddlebrooke, Sierra Vista, Sahuarita, Green Valley and other Southern Arizona communities.
"While we pivoted in many ways in 2020, the biggest and most immediate change was that we strengthened and streamlined our in-home online auction business, which gave our clients a better level of comfort when selecting an auction versus estate sale business. Tucson has traditionally been a very strong estate sale environment and, in the time of COVID, this gave us a distinct competitive edge. I appreciate that our clients trusted us – and that we had just moved into an 8,800-square-foot warehouse. When our online auction sale business exploded in March, we were able to meet the need," Gillette said.
Caring Transitions of Southern Arizona is bonded and insured and all W2 employees have been background-checked. For additional information about Caring Transitions of Southern Arizona, call (520)262-1495, email SGillette@CaringTransitions.net or visit http://www.CaringTransitionsTucson.com.