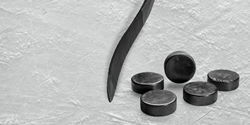 EDMONTON, Alberta (PRWEB) December 06, 2018
As a whole, hockey is a game that has a way of connecting all Canadians, from ponds to rinks to large arenas across the country. It also has a way of developing deep-seeded rivalries, as seen whenever the Edmonton Oilers and Calgary Flames square off in the Battle of Alberta. Ahead of the Oilers-Flames game on December 9, Edmonton dealership Sherwood Ford and Calgary dealership Advantage Ford are placing a friendly wager on the game's outcome.
The parameters of this wager are simple; if Calgary wins, Sherwood Ford will donate to Advantage Ford's charity of choice - the Salvation Army, a care organization that provides education and relief for those who are less fortunate.
If Edmonton wins, Advantage Ford will donate to Sherwood Ford's charity of choice - Hope Mission, a non-profit social care agency with numerous locations throughout Alberta. Since its founding in 1929, Hope Mission has developed from a soup kitchen in the midst of the Great Depression to a source of light and positivity for countless Edmontonians and residents of the entire province of Alberta.
The game between Edmonton and Calgary will be taking place at 7:00 p.m. at Rogers Place in Edmonton. All members of the public are encouraged to donate to Salvation Army or Hope Mission as well. More information may be found by contacting the Sherwood Ford team by phone at 517-860-1538 or online at sherwoodford.ca. The dealership is located at 2540 Broadmoor Boulevard in Sherwood Park, Alberta.