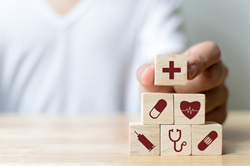 SHERWOOD PARK, Alberta (PRWEB) March 13, 2020
Sherwood Ford, a Ford dealership located near Edmonton, is taking proactive measurements against the Coronavirus (COVID-19). The dealership is taking extra precautions by cleaning and sanitizing its facilities as well as by answering common questions about the virus to help guests stay well informed.
Guests who would like to view questions and answers from the dealership on Coronavirus can do so on the dealership's website, sherwoodford.ca. The page is linked under the "About Us" menu at the top of the website. Once there, guests can view information on how to protect themselves from the virus, along with frequently asked questions regarding the dealership during this time and other helpful resources for more public health information.
In response to the spread of Coronavirus, Sherwood Ford is stepping up its daily cleaning throughout all of the dealership's facilities. The entire dealership is cleaned daily with approved cleaning products such as disinfectants and all-purpose cleaners. Disinfectant wipes and spray have also been added to the cleaning regimen to further sanitize all surfaces.
For guests who would like to also do their part to be proactive about the spread of the virus, Sherwood Ford recommends following preventative measures like washing hands often with soap and water for at least twenty seconds and avoiding touching eyes and other parts of the face. While guests are still welcome at the dealership, it is advised to stay home if you are displaying any symptoms or have come into contact with the disease.
Sherwood Ford continues to monitor the situation closely. More information can be found with Health Canada.