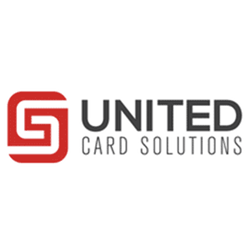 PORTLAND, Ore. (PRWEB) September 21, 2018
While some gloomy economic forecasters claim that Main Street brick-and-mortar businesses are going away, the data says otherwise. Moreover, many of those who are entering these physical shops are also taking advantage of e-commerce options and online shopping. If you're a business owner looking to remain at the forefront of consumer preference, United Card Solutions has a well-rounded product line that should make them your preferred choice.
According to a PricewaterhouseCoopers (PwC) "Global Consumer Insights Survey" for 2018, shoppers are demonstrating increased confidence -- and it's rubbing off. All told, 44 percent of respondents said they were visiting actual stores over online shopping and this is a far cry from 2014's total of 36 percent. This, according to PwC, could be because shoppers now seek a "sensory and social experience." On its face, the 17 percent of respondents who said they shopped via mobile phones might not look like much, but that figure is twice as much as it was in 2013.
For tuned-in business owners who need to capitalize on these trends, United Card Solutions has the goods and services that should make them your preferred choice:

United Card Solutions offers dedicated account managers and account executives who'll custom-tailor payment programs that are unique to your company and day-to-day needs.
State-of-the-art equipment that United Card Solutions provides to clients include traditional and wireless credit card terminals, point-of-sale (POS) systems and e-commerce accounts for online shopping. These offerings (and more) allow clients to capitalize on consumer preferences.
Sensitive customer data is safeguarded by United Card Solutions. Payment card industry (PCI) compliance and compatibility ensures that your business will be protected from any network breaches.
About United Card Solutions: United Card Solutions offers processing of all transactions done with major payment brands, including Visa, MasterCard, Discover, Diners, JCB and American Express. From small businesses to large enterprises, United Card Solutions can offer traditional and wireless products that can process payments as well as retail, online and by-phone payment account management.