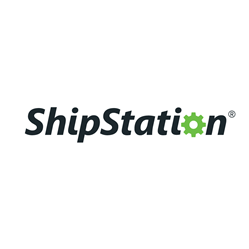 AUSTIN, Texas (PRWEB) October 22, 2019
ShipStation, the world's leading web-based e-commerce shipping solution, today announced a new partnership with Canpar Express, offering Canadian online retailers affordable, convenient, and state-of-the-art shipping solutions to meet the growing needs of their businesses.
As one of Canada's leading parcel delivery companies with over 60 terminals coast to coast, Canpar Express offers a reliable, cost effective solution for online retailers' regular day-to-day shipping needs across virtually all of Canada and the continental United States. ShipStation's integration with Canpar builds on its leadership and growth within the Canadian shipping industry, with its Canadian shipping volume increasing more than 30 percent in the last year. As the shipping solution of choice for thousands of Canadian online sellers, ShipStation continues to expand its presence in Canada, offering its easy-to-use shipping solution and discounted shipping rates to help e-commerce retailers improve operational efficiency and ultimately increase sales.
"We're honored to partner with Canpar, a courier with more than 40 years of specialized package shipping experience," said VP of Marketing at ShipStation, Andrea McFarling. "As Canada's shipping landscape continues to evolve and consumer expectations continue to rise, e-commerce retailers are under more pressure than ever to deliver an exceptional experience while also keeping costs down. Partnering with Canpar allows us to solve some of the biggest shipping challenges retailers face today, and will ultimately help Canadian merchants save both time and money."
"As an integral part of the e-commerce industry, ShipStation has launched forward-thinking technology that supports the ever-increasing demand for shipping solutions for online retailers," said Laurie Stoneburgh, VP of Sales and Customer Service at Canpar Express. "This is a truly great opportunity for us to provide cost-effective and reliable shipping options to these retailers, and we are very excited about the prospects of our partnership with ShipStation."
About ShipStation
Every day, tens of thousands of e-commerce retailers rely on ShipStation to solve the day-to-day challenges of importing orders and processing shipments. The trusted leader in shipping software since its founding in 2011, ShipStation helps online sellers scale their businesses and deliver exceptional customer experiences, with an intuitive online solution that allows them to efficiently ship orders -- wherever they sell and however they ship. The multi-channel and multi-carrier platform offers the most integrations of any e-commerce solution, with more than 300 partnerships with leading shopping carts, marketplaces, carriers and fulfillment services, including FedEx, USPS, UPS, Amazon, Shopify, and BigCommerce. ShipStation is headquartered in Austin, TX and is a wholly-owned subsidiary of Stamps.com (Nasdaq: STMP). For more information, visit http://www.shipstation.com.
About Canpar Express
Canpar Express, an operating company of TFI International Inc. (TSX: TFII, OTCQX: TFIFF), a North American leader in the transportation and logistics industry, offers a reliable, cost effective alternative for regular day-to-day shipping to virtually all points accessible by public roads across all ten provinces of Canada and the continental United States. With over 40 years of specialized package shipping experience and an efficient "hub and spoke" pick-up and delivery system, Canpar has created a vast, modern network of 60 terminals and line haul systems to provide solid dependable service, easy access to tracking information and first-class customer service. Because of Canpar's wide next-day delivery area, customers are able to receive express service at ground rates.