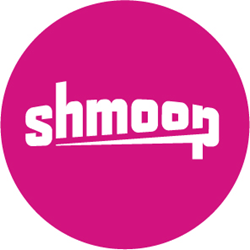 The Shmoop Heartbeat is major progress for education, social emotional learning, students, & teachers everywhere. – Shmoop's CEO, Andy Rahden
SCOTTSDALE, Ariz. (PRWEB) January 07, 2021
Shmoop Heartbeat has earned the Learner Variability product certification from Digital Promise. The product certification serves as a rigorous, reliable signal for district and school administrators, educators, and families looking for evidence of educational technology (edtech) products supporting learner variability.
Shmoop submitted evidence to Digital Promise confirming their commitment to supporting learning differences.
"Now more than ever, we need to understand that every child being in a different place is the rule, not the exception. The Shmoop Heartbeat can help all schools & kids understand themselves holistically and be better prepared to learn" said Shmoop's Chief Experience Officer, Mike Soldan.
"Educators and families want to know that edtech products support a broad range of learners," said Vic Vuchic, chief innovation officer and executive director of the Learner Variability Project at Digital Promise. "The Learner Variability product certification celebrates those products that intentionally design for the whole child and allow learners to make adjustments based on their needs. Congratulations to these product companies!"
In February, 2020, Digital Promise released the first of its edtech product certifications. After nearly a decade of edtech marketplace research, Digital Promise recognized that while education leaders want to know whether a product will improve learning, there is a strong distrust of product-authored studies. Through Product Certifications, consumers can narrow their options as they select products by identifying edtech that is truly committed to learner variability before trying it out in their classrooms.
The Learner Variability product certification uses a competency-based learning framework, developed in consultation with Digital Promise's Learner Variability Project advisory board, expert researchers, and nearly 50 educators across the United States.
All developers, educators, edtech investors, and families are also encouraged to explore the Research Based Design Product Certification, sign the Research-Based Product Promise, and demand high-quality products that support each learner. More information on Digital Promise's product certifications can be found at productcertifications.digitalpromise.org.
Press Contact:
Adam Weldon
Shmoop
aweldon@shmoop.com
Erica Lawton Weinschenk
Digital Promise
erica@digitalpromise.org
About Shmoop
Shmoop was founded in 2008 with a focus on easing the stress of the learning environment. Its Online Courses, Test Prep, Teaching Guides, Study Guides, and interactive Study Tools are written by teachers and educators, balancing a teen-friendly, approachable style with academically rigorous concepts. Shmoop sees 6 million monthly unique visitors and has won numerous awards from EdTech Digest, Tech & Learning, and the Association of Educational Publishers. (http://www.shmoop.com).
About Digital Promise
Digital Promise is a nonprofit organization that builds powerful networks and takes on grand challenges by working at the intersection of researchers, entrepreneurs, and educators. Our vision is that all people, at every stage of their lives, have access to learning experiences that help them acquire the knowledge and skills they need to thrive and continuously learn in an ever-changing world. For more information, visit the Digital Promise website website and follow @digitalpromise for updates.