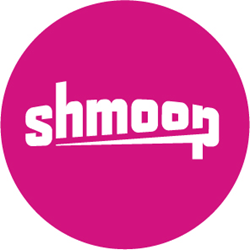 "I've known this kid for years, and I had no idea that he was at home with two siblings as mom was at work. … So now I get it." – Middle school teacher, New Jersey
SCOTTSDALE, Ariz. (PRWEB) November 02, 2021
Since Shmoop's founding nearly 15 years ago, it has focused on building tools that help students gain learning progress. Shmoop has delivered on those commitments and is now leading efforts in learning sciences by providing some of the most advanced classroom technologies for students.
In 2019, Andy Rahden, CEO, and Mike Soldan, CXO, took the reins at Shmoop. They publicly declared that they would become a leader in the K-12 education technology industry. In order to achieve this, Shmoop acquired some of the brightest minds in education and partnered with some of the most advanced learning organizations like Digital Promise.
"For SEL to be done the right way, you need to put the student at the center of the work and focus on the factors of their lives that impact their ability to achieve academically. Heartbeat™ uses the best research-based frameworks that are free of politics and bias while allowing our students to do their best. Parents, guardians, educators, and most importantly, students love the way Heartbeat™ fixes this problem in our education system," said Rahden.
In a recent article, Digital Promise highlighted the Shmoop Heartbeat™. Digital Promise's Learner Variability Project partnered with Shmoop to pilot the tool in school districts that were managing both virtual and in-person learning. In the article, teachers reported that Heartbeat™ provided insight on the whole child, helping them better understand students' SEL needs and how those needs affect their learning. It also allowed their students to express their feelings, build rapport, and reflect on how their own SEL needs impact their academic success.
"The Shmoop Heartbeat™ is a game-changer in SEL awareness for districts right down to the classroom level. We were very fortunate to partner with Shmoop in the pilot process of the Heartbeat™ program and were blown away by the student information and data we received from this process," said Sam Brooks, Supervisor of Personalized Learning at the Putnam County School System.
In addition to customer validation, Shmoop also received the formidable Learner Variability Certification from Digital Promise, an EdTech Award from EdTech Digest in the "Cool Tool" category, and a coveted W3 Award. Shmoop was also recognized by Learnosity as a, "trailblazer in the social and emotional learning (SEL) space," selected as a finalist for the ASU GSV Cup Competition, and most recently was able to share more about Heartbeat's™ creation at ASU GSV 2021.
For more information about Heartbeat and Shmoop's mission, visit: https://www.shmoop.com/heartbeat
About Shmoop:
Shmoop was founded in 2008 with a focus on easing the stress of the learning environment. Its Online Courses, Test Prep, Teaching Guides, Study Guides, and interactive Study Tools are written by teachers and educators, balancing a teen-friendly, approachable style with academically rigorous concepts. Shmoop sees 6 million monthly unique visitors and has won numerous awards from EdTech Digest, Tech & Learning, and the Association of Educational Publishers. (http://www.shmoop.com).
Referenced Digital Promise Article: https://digitalpromise.org/2021/10/06/sel-at-scale-how-edtech-can-support-meaningful-social-and-emotional-learning/