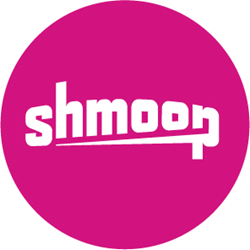 I'm excited to continue to improve the Shmoop experience by partnering with Clever.
SCOTTSDALE, Ariz. (PRWEB) August 20, 2020
Shmoop, the award-winning provider of engaging digital learning and social emotional learning solutions for middle and high school age students, has partnered with Clever to offer a single sign-on solution for schools and districts.
This partnership demonstrates Shmoop's commitment to making their user experience smooth and secure. Clever provides an excellent authentication method for seamless entry into Shmoop's platform.
"Clever has proven to be the market leader in getting students into the best tools as easily as possible. I'm excited to continue to improve the Shmoop experience by partnering with Clever and adding their login experience to all of our school's products. You can find us in the Clever app catalog effective August 18, 2020" says Mike Soldan, Chief Experience Officer at Shmoop.
More than 6 million teachers and students use Shmoop's online learning solutions each month, and with the move to a virtual learning environment for many this Fall, this single sign-on partnership should limit the barrier to entry that so many across the U.S. are experiencing with many other tools.
"Easing the stress of learning goes beyond the content and is also reliant on the experience. Clever provides a secure experience that Shmoop can rely on to improve access for students and teachers. We are committed to providing a progressive experience, and are excited about this partnership" said Andy Rahden, CEO of Shmoop.
For teachers and students, the log in process will be simple and secure, enabling them to focus more on teaching and learning and less on technical barriers. Schools can visit the Clever app catalog to get started.
For more information, contact Shmoop at sales@shmoop.com.
About Shmoop
Shmoop provides schools with online courses, test readiness, and intervention solutions focused on personalized learning and college and career readiness, all designed for students and used by teachers for both in-person and remote learning. Shmoop's research-based classroom technology, Heartbeat, focuses on a student's emotional health, cognitive position, and background to improve their ability to achieve academically (http://www.shmoop.com).
About Clever
Clever is passionate about improving education and aims to use technology to save teachers time and personalize learning. They provide a single sign-on portal that is used by 60% of U.S. K–12 schools spend more time learning and less time logging in.Over 60% of U.S. K–12 schools use Clever, including 95 of the largest 100 districts, accounting for 15M students (https://clever.com/).
###