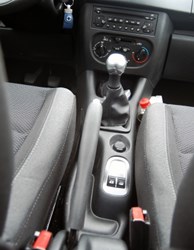 Our new way to shop for motor vehicle insurance is expected to eliminate the phone calls that many drivers make to different insurance agencies to find affordable pricing
Dayton, OH (PRWEB) January 22, 2014
The research process that American drivers use to locate various insurance providers can now include reviews and comparisons online. The Auto Pros company is currently providing its open rates system to help U.S. drivers shop for auto insurance using the automated service at http://autoprosusa.com/insurance.
The new providers and rates information entered into the quotation service for the new year is expected to increase the amount of usage by American vehicle owners this year. Auto owners from all 50 USA states can access this configured search tool as one complimentary resource now offered online.
The differences in rates that many drivers find when reviewing companies is now easier to sort through using the Auto Pros tools. The system is now featuring a different sort selection feature to introduce prices based from lowest to highest from each provider.
"Our new way to shop for motor vehicle insurance is expected to eliminate the phone calls that many drivers make to different insurance agencies to find affordable pricing," said one source at the Auto Pros company.
The development and programming of the auto insurance price locator service was started in early 2013 and a basic database was launched for consumer trials. The enhanced 2014 features are providing the full support of the locator service to the general public who are now comparing companies online.
"The open system is one of the new tools available online featuring a consistent source of updated agencies offering rates quotations for various products for vehicle coverage," included the source.
The Auto Pros company is scheduled to continue updating the price and provider information consumers are accessing inside the locator tool online this year. New developments for existing company tools found online are also scheduled to assist the American public with research.
The location service for auto parts and vehicle warranties are two additional resources motorists now have online. The warranty solutions marketed at http://autoprosusa.com/auto-warranty are designed to instantly match pricing and policies to vehicle owners who request more exclusive coverage for lapsed vehicle warranties.
About AutoProsUSA.com
The AutoProsUSA.com company currently provides American consumers with different research strategies online for automotive services. This company is one of the leading independent sources for automotive information. The AutoProsUSA.com company provides different lookup services for auto parts, warranties and other solutions that are important to vehicle owners. This company offers full-time support staff who support consumers using a toll-free phone system and online contact systems. New providers are included in the searchable databases online regularly to offer consumers more research solutions.