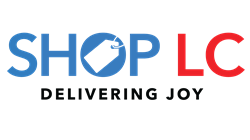 "Customers and prospective buyers alike can know by shopping our product, with an average price of $20, they are doing something good in the world."
AUSTIN, Texas (PRWEB) April 15, 2021
Shop LC has a new mission statement, reflecting their commitment to ending childhood hunger. The new mission statement comes from the Austin-based shopping channel's corporate parent, Vaibhav Global Limited (VGL).
The new mission statement shared by Sunil Agrawal, VGL CEO, is "To deliver one million meals per day to children in need by fiscal year 2031 through our one for one meal program: Your Purchase Feeds." Employees were part of this decision, able to weigh-in and provide their feedback through internal company social media.
"As we begin our new fiscal year, we have many new goals to look forward to. One being a new mission statement. Thank you to all who participated in the mission statement project on JAM. Your votes have been tabulated, and we have a clear winner. This exercise sets the path for a lofty and tenacious goal. The new statement is aspirational, inspirational, easy to understand and far reaching."
"Customers and prospective buyers alike can know by shopping our product, with an average price of $20, they are doing something good in the world."
Since 2017, Shop LC has provided over 27 million meals through Your Purchase Feeds. Currently, about 53,000 meals are provided per day to children across the globe.
Learn more about Your Purchase Feeds at https://www.shoplc.com/yourpurchasefeeds.
About Shop LC
Headquartered in Austin, Texas, Shop LC, is a wholly owned subsidiary of Vaibhav Global Ltd. (VGL), a vertically integrated company with global sourcing and manufacturing capabilities. Shop LC is a value-conscious, interactive retailer focused on the fine jewelry, beauty, fashion, home decor and lifestyle product categories. Established in 2007, Shop LC reaches approximately 80 million U.S. households via high-definition programming offered live 24 hours a day, seven days a week, 365 days a year. For more information visit http://www.shoplc.com and download the interactive app on the App Store, Google Play or many other streaming devices or televisions.
About Vaibhav Global Limited
Vaibhav Global Limited (VGL) is listed on stock exchanges in India (BSE: 532156, NSE: VAIBHAVGBL, ISIN - INE884A01019). VGL is an E-retailer of fashion jewellery, accessories, and lifestyle products in developed markets with direct access to over 100 million households (FTE) through its TV home shopping networks – Shop LC in US and Shop TJC in UK. VGL's TV channels reach customers directly 24x7 on all the major cable, satellite and DTH platforms – Dish TV, DirecTV, Comcast, Verizon Fios, Spectrum, AT&T, Sky, Virgin, Freeview, Freesat etc. The Company's ecommerce websites http://www.shoplc.com in the US and http://www.tjc.co.uk in the UK complement TV coverage and diversify customer engagement. VGL ranks 65th in Fortune India's Next 500 list released in March 2021. The Company is committed to 'Delivering Joy' to all the stakeholders. Through its flagship Your Purchase Feeds program, where a meal is provided for every piece sold at the retail channels, the Company has provided over 47.3 million meals in US, UK, and India since program inception.