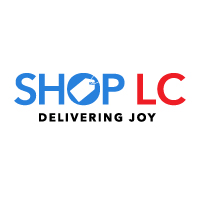 Ethical operations are at the core of our Purpose for Delivering Joy. We depend on building strong relationships with our customers and community as we strive to be the best at what we do.
AUSTIN, Texas (PRWEB) November 29, 2022
Shop LC is proud to announce it is one of 18 Texas businesses recognized as a finalist for Better Business Bureau's 2022 Torch Awards for Ethics. BBB serving the Heart of Texas presents the Torch Awards for Ethics each year to businesses that exemplify ethical behavior and display integrity in all aspects of its operations.
Shop LC is America's fastest growing home shopping network and ecommerce website. 65% of products sold are made by Shop LC to keep costs low. Every item sold help provide a meal to a child in need through the one-for-one giving program, Your Purchase Feeds.
Vineet Ganeriwala and the entire team at Shop LC were excited to learn that they had been chosen as a finalist among the nearly 100 applicants for this year's award across 105 Texas counties.
"We're honored to be acknowledged for our ethical business practices," said Vineet Ganeriwala. "Ethical operations are at the core of our Purpose for Delivering Joy. We depend on building strong relationships with our customers and community as we strive to be the best at what we do."
Starting in 2007, Shop LC was originally The Jewelry Channel (TJC). Shortly after the launch of TJC, the United States entered a recession, and sales declined. Fully expecting to liquidate merchandise and cease operations, TJC changed its name to Liquidation Channel.
However, instead of going out of business, steady growth with existing and new customers kept Liquidation Channel operating from 2008 to 2016.
In 2017, the Liquidation Channel became Shop LC, Global, Inc (Shop LC). The new name reflects the Shop LC journey and Purpose of Delivering Joy. Shop LC means Shop Low Cost!
Today, Shop LC broadcasts to millions of homes through cable, satellite, and streaming services. In addition, Shop LC is discovered daily through our website and online marketplaces.
On Oct. 21, BBB serving the Heart of Texas announced that Shop LC was one of 18 businesses to be selected as a finalist for the 2022 Torch Awards for Ethics.
"Better Business Bureau celebrates its Torch Award finalists for everything they do to strengthen their business community and contribute to an ethical and trustworthy marketplace," said Carrie A. Hurt, president and CEO of BBB serving the Heart of Texas.
The Torch Awards competition is open to all for-profit businesses headquartered in BBB's 105-county service area. Nominees are offered the opportunity to submit an entry to BBB, where a panel of independent volunteer business and community leaders review the entries and choose the winners based on their performance in the marketplace.
If you would like to learn more about Shop LC how we do business and the services we offer, please visit https://www.shoplc.com/.
About Shop LC: Headquartered in Austin, Texas, Shop LC, is a wholly owned subsidiary of Vaibhav Global Ltd. (VGL), a vertically integrated company with global sourcing and manufacturing capabilities. Shop LC is a value-conscious, interactive retailer focused on the fine jewelry, beauty, fashion, home decor and lifestyle product categories. Established in 2007, Shop LC reaches approximately 73 million U.S. households via high-definition programming offered live 24 hours a day, seven days a week, 365 days a year. Additionally, every purchase provides a meal to a hungry child through the Your Purchase Feeds Program. For more information visit http://www.shoplc.com and download the interactive app on iTunes, Google Play or many other streaming devices or televisions.
ABOUT BBB: The Better Business Bureau has empowered people to find businesses, brands and charities they can trust for over 110 years. In 2021, people turned to BBB more than 200 million times for BBB Business Profiles on 6.3 million businesses and Charity Reports on 25,000 charities, free at BBB.org. Local, independent BBBs can be found across the United States, Canada, and Mexico, including BBB serving the Heart of Texas, which was founded in 1950 and serves 105 counties across Texas.