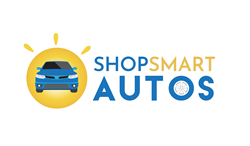 Our Shoppers Become Buyers
ORLANDO, Fla. (PRWEB) February 26, 2021
Founder and CTO, Richie Bello created a full automotive marketing platform that is now released as an app. ShopSmartAutos is the only app of its kind with features like Kelley Blue Book "Instant Cash Offer" and "Private Party" vehicles; and a "SmartChat" platform that uses AI to stay in front of the car buyer. The platform assists the car shopper by helping them find the exact vehicle they desire, which is linked directly to a dealer's VIN specific inventory.
While most automotive platforms follow the consumer, ShopSmartAutos has an aggressive approach to follow consumers, but what makes it unique is that it is the only automotive platform to follow the vehicle, in addition to the consumer. Another unique feature of ShopSmartAutos is that it provides market performance data to dealers based on following the VIN. The life of a vehicle and where it goes through time is valuable data to a dealer. This data will allow a dealer to manage inventory and help with competitive analysis in their market, and retention programs.
ShopSmartAutos has taken traditional methods of car buying and leasing to the expectation of today's consumers. Instagram, Facebook, and other top social media platforms use mobile apps to reach and retain their audiences. TikTok, a recent giant in social media published that 59.8% of their audience is 20-49 years this past year. This is an important segment of the automotive market and its high use of mobile apps reflects the trend toward mobility, speed, and real information. The user will find it easy to navigate and use the ShopSmartAutos tools. Its mobile app provides the information and tools needed to make an educated purchase from a dealer of choice.