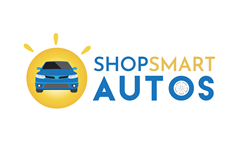 The Right Car With The Right Review
PHOENIX (PRWEB) February 10, 2021
The panel of BDC experts in the BDC industry will begin with its host, Richie Bello, who as early as 2000, was recognized by General Motors as a first adopter of the Internet. Richie Bello saw the value of using technology to promote the automotive industry. He worked closely with another guru, R. L. Polk, to develop comprehensive training tailored specifically to phone handlers of dealership phone leads. Richie met and started working with Dr. John Mlinarcik, PhD, LMSW, in the mid nineties at The Nickelsen Group (TNG) where Mlinarcik served as acting CEO. Dr. Mlinarcik is the Founder and CEO of PCS Counseling, which has conducted specialized presentations and workshops in personal growth and change management throughout North America. Dr. Mlinarcik has authored and lectured on the changing landscapes in personal growth and business improvement. Dr. Mlinarcik will share how left brain and right brain people perform differently and how that impacts our hiring process. Dr.Mlinarcik has spent almost four decades life coaching on change management, helping people change for the better. Stan Sher, Founder and President of Dealer eTraining remains the youngest speaker and BDC trainer at Greater New York Dealer Association. Today, Sher's company is focused on automotive consulting and training, specializing in automotive internet sales, BDC operations, as well as showroom sales recruiting and training. Greg Wells, ALLCall Business Development Center President, created a blended contact center specializing in setting appointments for sales and service for dealers. Wells has been in Business Development Management and Corporate Training for the automotive industry for over three decades and pushes his dealers to continuously move with the changes. Anthony Alagona, Founder and CEO of Appointments That Show, specializes in traditional BDC appointment setting Some of Alagona's training covers the science of communication, outbound and inbound phone process, tone, inflection, cadence and building value. The program will be narrated by David Castillo, a nine-year Marine veteran who serves as Director of Veterans Affairs for Richie Bello Institute of Leadership and Management, where Castillo oversees veterans helping fellow veterans with their automotive buying and employment in the industry.
Bello will touch upon his company's latest mobile app that will enrich the consumer experience, as well as the veterans initiative that will be at no cost to dealers that are active in the ShopSmart lead buying program. Dealers who are active with ShopSmartAutos will be eligible to be considered "veteran friendly" and have opportunities for veterans in buying and employment.Veterans will get access to information and access to those dealers who participate. ShopSmartAutos will sponsor the veteran program at no cost to the dealer. Today, veterans represent about 20% of the industry's personnel. Veterans make great employees and bring other veterans to support a veteran friendly company.
Cox Automotive partnered with ShopSmartAutos with Kelley Blue Book and dealertrack to enhance the consumer and dealer experience. Kelley Blue Book, America's trusted advisor, and dealertrack, the dealer solution for fast tracking financing a vehicle are part of ShopSmartAutos, where consumers can view all VIN specific inventory and have an exclusive relationship with the dealer. ShopSmartAutos tracks the consumer, and is the only search engine that is tracking the VIN, helping dealers with retention and better understanding of where the buyers are going in their DMA. ShopSmartAutos provides VIN specific leads to dealers, as well as a plethora of additional benefits at no cost to the dealer, such as training, dashboard, dealer market ratings, and continued targeting of buyers resulting in a high ROI/ROA. Go to ShopSmartAutos.com for more information. ShopSmartAutos is happy to serve as.sponsor of Richie Bello's Presidents Day Game Face Monday, as well as ShopSmartAutos veteran program.The Richie Bello LIVE BDC Panel on virtual versus traditional BDC is Monday, Presidents Day, February 15, 2021 at 1:00 PM EST.
https://www.computerworld.com/article/2783373/gm-warns-dealers-about-working-with-pure-play-online-auto-sellers.html