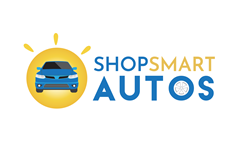 Our Shoppers Become Buyers
ORLANDO, Fla. (PRWEB) December 16, 2020
ShopSmartAutos Teams Up With Cox Media To Launch New Consumer Show
Thousands of consumers find their vehicles online with ShopSmartAutos.com every month. Consumers enjoy a seamless flow from finding the car they are looking for from an inventory of over 6 million vehicles that represent the entire country. Now ShopSmartAuto's Founder and CTO, Richie Bello premieres What Drives You on all Cox Media stations nationwide, where his 35 years in the automotive industry and recognition as a consumer advocate will help consumers make a better choice when buying, selling, and maintaining their vehicles.
"The timing for What Drive You is perfect, as we believe more and more consumers rely on digital to find their new or pre-owned car, truck or van," said ShopSmartAutos.com founder, Richie Bello. "Having partnered with Cox Media to reach all of their 4.1 million households we can bring their viewers the information they need to make an educated decision when looking to buy, sell, trade or warranty their vehicles. Bello continued: " Prior to COVID 19, the Country was already running to online shopping solutions. Consumers were spending 85% of their car shopping online before going to a dealer. ShopSmartAutos looks to provide all the tools necessary to help consumers make the decision to buy and help them connect to the right dealer - right online." ShopSmartAutos is sponsoring What Drives You which airs 4x weekly in all Cox Media markets. Bello's co-host Arthur Early is a 20-year automotive veteran that looks at the consumer, but his experience from the dealer side, promises to provide a good perspective on many of the dealer/driver issues. Bello was further honored when Cox offered What Drives You a segment on Driven, the well-loved show for auto enthusiasts where Early will share a tip that is universal for all drivers.
ShopSmartAutos.com has developed its search engine to accommodate more than 6 million vehicles, allowing consumers to find their car locally, as well as nationally. The organization has connected with national delivery systems to make the shopping experience as easy as getting an airline ticket online. "The only difference is instead of the consumer driving to the airport to get on that plane, the car buyer can either go to the dealership or stay home and receive their new or pre-owned car, truck, or van right in their driveway," added Bello.
What Drives You program premieres January 2021.
About ShopSmartAutos.com
ShopSmartAutos.com is an automotive search engine that provides consumers access to over 6 million vehicles in one location. ShopSmartAutos.com helps consumers find the vehicle they are looking for and drives them to the dealer to deliver the vehicle.
What Drives You sponsored by ShopSmartAutos looks to make buying, selling, owning, and using cars easier for everyone. Cox Media is a subsidiary of Cox Enterprises Inc., a privately-owned, Atlanta-based company with revenues of $21 billion.
ShopSmartAutos.com media contact
Jeanne Fontana /CMO
631-521-4670