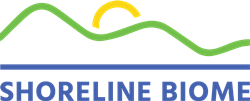 FARMINGTON, Conn. (PRWEB) June 19, 2019
Shoreline Biome, a microbiome research company developing tools for characterizing microbiome populations down to the strain level, today announced it will unveil the market's first end-to-end sample prep kit at the upcoming ASM Microbe 2019.The five-day event, hosted by the American Society of Microbiology, is one of the leading microbiology conferences in the world. It will take place in San Francisco from June 20–24, 2019.
For the first time, Shoreline Biome will publicly showcase Shoreline Complete, an end-to-end product suite that provides a solution for lysis extraction and high-fidelity amplification. The suite is presented to users as product kits that are individually designed for PacBio and Illumina sequencers. Shoreline Biome has developed Shoreline Complete to be the fastest, easiest, and most complete sample prep kits on the market.
The kits will be available to purchase online and via purchase order.
Additionally at ASM 2019, Shoreline Biome along with its partners and customer companies will present novel research that has taken advantage of Shoreline Complete kits' capabilities.
"We're very excited to participate in ASM Microbe 2019 and discuss our Shoreline Complete technology with potential partners and customers," said Thomas Jarvie, Ph.D., a co-founder of Shoreline Biome. "We hope companies leverage our cutting-edge technology to help solve a variety of challenges across industries."
Shoreline Biome's team and their scientific collaborators at other institutions will take part in the ASM Microbe 2019 poster session on Sunday, June 23, from 10:30 a.m.—4:00 p.m. The poster title and presenters include:

Mark Driscoll, Shoreline Biome: Microbiome Profiling at the Strain Level Using rRNA Amplicons
Bo-Young Hong, The Jackson Laboratory: A More Accurate, Cheaper, Faster Microbiome Preparation Method: Application to Study the Microbiome in Cocaine Addiction
Elias McComb, University of Maryland: High-resolution Evaluation of Gut Microbiota Associated with Intestinal Maturation in Early Preterm Neonates
Magdalena Ksiezarek, UCIBIO: Culturomics in Action: Advances in the Profiling of the Complex Healthy Female Urinary Tract Microbiota
Shoreline Biome representatives will be available at booth #1065 for inquiries about these products and will provide in-booth presentations throughout the event.
About Shoreline Biome:
Characterizing the human microbiome and analyzing its role in human health and disease are priority goals for researchers around the world. Shoreline Biome accelerates breakthroughs in microbiome research by developing transformative discovery tools that characterize microbiome populations down to the strain level. With Shoreline Biome products, all it takes is three easy steps: lyse, purify, and amplify. Shoreline Biome's easy-to-use companion analysis software and comprehensive reference database enables straightforward strain-level identification and quantitation of all bacteria in the sample. To learn more, visit shorelinebiome.com.