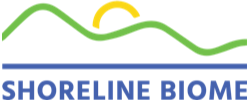 FARMINGTON, Conn. (PRWEB) January 13, 2020
Shoreline Biome, a microbiome research company based here that develops tools for characterizing microbiome populations down to the strain level, will present a "lightning talk" at the Rhode Island Microbiome Symposium 2020.
The symposium will be held Jan. 16-17, 2020 at Avedisian Hall at the University of Rhode Island. Shoreline Biome will also attend the symposium.
The talk, entitled "Microbiome Profiling at the Strain Level Using rRNA Amplicons," will be presented by Shoreline Biome's Director of R&D, Dawn Gratalo, on Jan. 17. It is based on work that detailed the importance of strain level microbiome profiling in gaining a full understanding of how microbial communities influence human health. The presentation will discuss a novel long rRNA amplicon and accompanying long read database the authors developed that enables significantly improved resolution of closely related microbes.
The work was performed by Gratalo, Chris Clark, Thomas Jarvie, and Mark Driscoll of Shoreline Biome; and Bo-Young Hong and George M. Weinstock of The Jackson Laboratory for Genomic Medicine.
The goal of the Rhode Island Microbiome Symposium 2020 is to promote microbiome and microbial research in Rhode Island by bringing together researchers from state universities and hospitals who currently work on microbiome research or who are interested in starting microbiome research. For more information about the Rhode Island Microbiome Symposium 2020, visit web.uri.edu/riinbre/microbiome-symposium-2020.
About Shoreline Biome:
Characterizing the human microbiome and analyzing its role in human health and disease are priority goals for researchers around the world. Shoreline Biome accelerates breakthroughs in microbiome research by developing transformative discovery tools that characterize microbiome populations down to the strain level. With Shoreline Biome products, all it takes is three easy steps: lyse, purify, and amplify. Shoreline Biome's easy-to-use companion analysis software and comprehensive reference database enables straightforward strain-level identification and quantitation of all bacteria in the sample. To learn more, visit shorelinebiome.com.