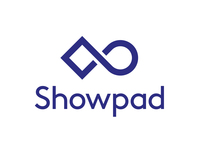 CHICAGO (PRWEB) March 10, 2020
Today, global sales enablement leader Showpad is pleased to announce it is now a SOC 2 Type 2 accredited company. The achievement demonstrates Showpad's continued commitment to delivering the highest standard of security and compliance for its customers.
Developed by the American Institute of Certified Public Accountants (AICPA), SOC 2 accreditation is widely recognized as a gold standard for data security, requiring companies to establish and follow strict information security policies and procedures. This accreditation from a third-party expert validates the design and operating effectiveness of Showpad's controls relevant to security, confidentiality and availability.
"Keeping customer data secure is one of our highest priorities, and this SOC 2 accreditation further validates Showpad's commitment to our customers' information security and confidentiality," says Bastien Verbinnen, Director of Security and Compliance at Showpad. "By continuing to strive for the highest standards in the industry, we enable our customers to focus on what really matters - implementing the tools and technology necessary to drive revenue and beat quota every time."
In addition to this qualification, Showpad is an ISO/IEC 27001:2013 certified company and maintains an International Standard for Assurance Engagements (ISAE) 3402 Type 1 report. Together, these accreditations demonstrate Showpad's dedication to providing its customers with a secure, flexible and easy to use platform that they can always rely on.
As expectations regarding the privacy and security of information continue to increase with the introduction of laws and regulations like GDPR and CCPA, Showpad is committed to ensuring the highest global standards of security and compliance. This has been essential as Showpad's global customer base continues to grow, solidifying Showpad as the leading sales enablement platform.
Showpad also supports this commitment to security through its platform. By providing a secure framework, Showpad customers have several options to add security layers in order to comply with internal requirements or regulation, including single sign-on integrations, customer privacy disclaimers and anonymized user analytics.
"Security is hardwired into Showpad's DNA," says Pieterjan Bouten, CEO and co-founder of Showpad. "Our goal is to ensure our customers get the most out of our platform, and furthering our security and compliance accreditations enables us to serve as the partners our customers rely on. As we continue to expand globally, managing security and privacy will be a key focus for us, as a means to help our customers deliver the best buyer experiences possible, every time."
For more information on Showpad's security, data privacy and compliance standards, visit http://www.showpad.com.
About Showpad
At Showpad, we believe that the buyer experience is the ultimate differentiator. And this is why we built the most complete and flexible sales enablement platform that marketing and sales rely on to prepare sellers, engage buyers, and optimize performance with insights. With a single user experience, our solution makes it easy to discover and share the right content, deliver training and coaching, and maximize seller productivity.
Showpad drives rapid deployment and adoption with best-in-class technology and practices based on the success of 1,200+ customers in over 50 countries.
Johnson & Johnson, GE Healthcare, Bridgestone, Honeywell, and Merck, among others, rely on Showpad's sales enablement platform in every step of the buyer journey.
Founded in 2011, today Showpad is a team of 450+ people working from the company's headquarters in Ghent and Chicago and regional offices in Brussels, London, Munich, Portland, San Francisco, and Wroclaw. Showpad has experienced explosive growth in recent years and has now raised a total of $185 million in funding. In 2019 Showpad was included on the Best Workplaces list by Inc. Magazine. To learn more about Showpad, visit http://www.showpad.com or follow Showpad on Twitter and Linkedin.