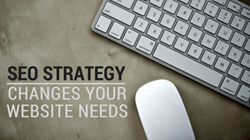 Shweiki presents six simple SEO tactics and strategies that everyone should implement to help establish a strong SEO foundation for their website.
Austin, TX (PRWEB) January 26, 2016
Shweiki Media Printing Company teams up with expert Alicia Lawrence, the Content Coordinator for WebpageFX, to explain six simple SEO tactics and strategies that everyone should implement to help establish a strong SEO foundation for their website.
1. Optimizing Titles and Metas
The first thing one should do to improve their SEO ranking is optimize a site's titles and metas. Metas are the descriptions underneath the main title in Google search that explain briefly what the site is about.
For a Wordpress account, optimizing titles and meta descriptions is very simple because there is a free plug-in called Wordpress SEO by Yoast available to download. With this plug-in, all one has to do is type in a keyword and it will show how many times it shows up in the content and if it is in the meta description, URL and title.
For those who are still not sure how to fill out a meta description and do not have a SEO Yoast plug-in, there is another tool that is free and helpful. It is called the SERP snippet tool available online here. All one has to do is put in a title and see how it stacks up. It will also give a character limit, normally 160 characters.
2. Internal Linking
The second thing one should do to optimize their site is utilize internal linking. Interlinking is connecting one page on a website to a different page on the same site. Correctly interlinking a site's pages is just as important as building inbound links. Once a site has used internal linking successfully, then it will be optimized and better for user experience because there will be easy access to the many pages on it.
Internal linking also helps Google crawl a website. As Google crawls through the homepage it will access any clickable links from it. Therefore, one wants there pages to connect so Google will be able to crawl through each page successfully because the easier it is for Google, the higher SEO rank it will give the site.
3. Checking for Broken Links
There are good tools on the Internet that can check for broken links on a site. Google Webmaster is a great tool for those with a gmail account.
The best way to fix errors that are on an external site and cannot be fixed directly is by redirecting the link. Even with internal links which can be fixed directly, it is best to redirect it. Broken links are a negative SEO value, so it is very important to stay up to date and fix them.
4. Adding Calls to Action to Pages
Calls to action are extremely important on key, main service pages. It does not always have to be the normal "Contact Us." Some pages could have "Sign Up For Our Newsletter" or "Call For A Quote."
5. Images
Images are also very important for SEO optimization for two reasons.
To help engage audiences: The bounce rate for a page without images was 90% while a page with images had a bounce rate of 50-60%. Images help decrease the bounce rate because they increase engagement. Many times, people online are just scanning pages and are more interested in seeing something visually rather than reading it.
Alt Tag: It is important to write the alt tag as if one is trying to explain the picture to a blind person because that is what one is doing essentially. The computer talks to them and reads off the alt tag so they can understand what the picture is. Google spiders are in a way blind because they cannot see the picture either. Therefore, Google uses the alt tag to understand what the image is. It is best to have the keyword in the alt tag to increase the image's Google ranking. To find the alt tag, one should right click and go to "Inspect."
6. XML Sitemap
Once all of these SEO tactics have been performed on a site, there is one last thing left to do, which is making sure all of the site pages are in a XML sitemap and to create one if it doesn't currently exist.
It is really easy to create a XML sitemap. All one has to do is go to XML-Sitemaps.com, put in the site's main domain, fill in the information and click "Start."
Shweiki Media's mission has always been to help publishers improve by providing the most profitable, hassle-free printing experience possible. This includes guaranteeing the highest quality product, exceptional customer service, world-class communication, an on-time guarantee, and no surprises–whether printing magazines, postcards, flyers or anything else.
As a printer and publisher, Shweiki Media also believes that this hassle-free experience includes making their clients better. Utilizing relationships with industry experts, Shweiki Media strives to educate clients and help them thrive in the exciting world of publishing–while having lots of fun along the way.
For more great info from and about Shweiki Media, please check out our blog at shweiki.com/blog (and sign up for our FREE weekly expert webinars!), and subscribe to our Youtube Channel at youtube.com/shweikimedia. You can also follow us @ShweikiMedia and "like" us at Facebook.com/shweikimedia