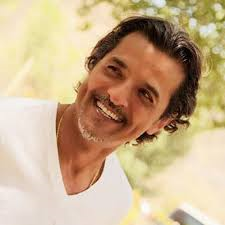 Every kind of organization today grows itself via the Internet, but they all need to do it in their own way.
LOS ANGELES (PRWEB) November 08, 2018
Los Angeles, California – Siamak Kalhor Consulting LLC has announced a new partnership with Armineh's Capelli Salon & Spa, located in the city of Glendale on historic Brand Boulevard. The digital marketing firm' offers complete beauty and relaxation services, which it says include the latest and best in hair care, temporary and permanent makeup, nail care, facials, body treatments, and massage. The digital marketing firm's founder, Siamak Kalhor, says that the partnership is a follow-up to his work raising the digital profile of FouFou Cosmetics, which offers a range of innovative makeup offerings that take advantage of the latest technologies and newly developed ingredients; the firm's products, which run the gamut from bronzers to what high-tech dermatological lipsticks, are available through the company's website and at a growing number of stores and boutiques.
"Our newest partners are both the creations of two fantastic beauty geniuses who are also savvy entrepreneurs," says Siamak Kalhor, founder of Siamak Kalhor Consulting. "FouFou is an amazing makeup artist who has created stunning effects with some of the world's most well-known and glamorous faces; she's really a top talent in the field. And everyone who knows spas in the LA area knows that Armineh is the queen of cosmetologists; she's built a strong and very loyal customer base at Capelli Salon and Spa, and it's time for her to grow her business in exciting new ways," he notes.
"We're expecting a lot of continued good news for both of these exciting businesses, but this is also a big step for Siamak Kalhor Consulting," said Mr. Kalhor, who has been referred to one as one of the nation's top gurus in the field of digital marketing. "In the past, my consulting work has been limited to firms and individuals who got in touch with me via networking. Now, we're using some of the same techniques that I've been suggesting to our clients to grow our own business," he said.
"Adding beauty to the fields we're working in is an exciting new step for us, and we're going to continue proving that our take on digital marketing can work in any field – but's it not cookie-cutter approach than anyone can buy off the rack. Every kind of organization today grows itself via the Internet, but they all need to do it in their own way. That's where we come in," Mr. Kalhor concluded.
For further information about Siamak Kalhor Consulting LLC, call 323-553-7752 or visit the firm's web site at http://www.siamakkalhor.com/.