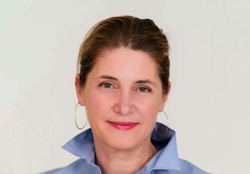 My goal is to create a market-leading, independent brand that supports innovative, incisive agents who love their work as much as I do
THE BERKSHIRES, Mass. (PRWEB) February 28, 2023
Area top agent Selina Lamb today announced BIRCH Properties and its partnership with Side, the industry's only real estate brokerage platform that empowers the very best agents, teams and indie brokers to create and grow their own companies. The partnership will ensure that BIRCH Properties, a company Lamb designed to take a fresh, modern approach to real estate, has industry-defining technology and a host of other services that ensure Berkshire buyers, sellers, and investors can continue to succeed in any market.
Selina Lamb is a graduate of Williams College and a longtime Berkshires resident. Her varied background includes marketing and product design for major fashion brands, including Ralph Lauren. Her landscape design business has been featured in Architectural Digest and Elle Decor and on HGTV. Lamb has been a respected real estate agent in the Berkshires since 2012 and has served on both the Berkshire Board of REALTORS® and the Berkshire MLS board.
Lamb is known throughout the region for offering clients warm attention and care in addition to spectacular results. She generated in excess of $34 million in sales in 2021 and 2022 combined and ranks in the top 5 agents in the county for 2022. In June 2022, she was the cover-agent feature in Top Agent Magazine.
"With BIRCH Properties, I'm pushing real estate services into the future. In addition to offering buyers and sellers a personalized, heartfelt service, we're offering them a new, technically innovative, globally connected experience that will help them attain optimal returns on investment," Lamb said.
Lamb is one of the first agents to partner with Side in Massachusetts, and her company will serve buyers and sellers throughout Berkshire County and beyond. Partnering with Side will ensure BIRCH Properties remains on the cutting edge of the evolving real estate market with a one-of-a-kind brokerage platform that includes proprietary technology, transaction management, marketing services, public relations, legal support, vendor management, infrastructure solutions, and more.
"In founding BIRCH Properties, my goal is to create a market-leading, independent brand that supports innovative, incisive agents who love their work as much as I do. Side is on the cutting edge, and I am so pleased to be one of the first East Coast agents Side is getting behind."
About BIRCH Properties
BIRCH Properties is a modern real estate firm that synthesizes the warmth of a small-town brokerage with the agility of a startup and the heart of its founder, Selina Lamb. It offers buyers, sellers, and investors extensive knowledge of the Berkshires, an expansive international network, and a fierce dedication to their bottom line. Clients can expect in equal measure follow-through, win-win negotiations, and deep analysis and perspective — all punctuated by a fun, relaxed style. BIRCH Properties is headquartered in Lenox, Massachusetts. For more information, visit http://www.BIRCHPropertiesNE.com.