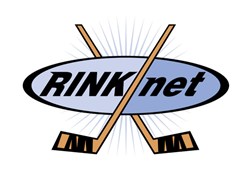 For the past 15 years, RinkNet has been hockey's leader in scouting software and technology
Guelph, Ontario & Boca Raton, FL (PRWEB) July 15, 2013
RinkNet has been acquired by Siegel Enterprises. Siegel Enterprises founder Stu Siegel will partner with RinkNet founder Jim Price to spearhead the growth of the hockey industry's leading scouting technology provider.
RinkNet was founded in 1998 with the philosophy of providing powerful software to increase the efficiency and productivity of hockey scouts. RinkNet provides all the technology tools and data needed to enable a hockey scouting organization to run at an optimum level of effectiveness.
RinkNet is currently used by 29 of 30 NHL teams, 59 of 60 CHL teams (OHL/QMJHL/WHL), all USHL teams, 40 NCAA teams, Hockey Canada, USA Hockey, as well as many tier II junior teams, European clubs and sports agencies. RinkNet also boasts a full range of technology tools for leagues to organize their central registry, conduct league drafts, and facilitate trades and transactions.
"For the past 15 years, RinkNet has been hockey's leader in scouting software and technology," says RinkNet founder Jim Price. "We are excited to be joining up with Stu Siegel and his company's resources to enable us to provide even more valuable services and information for our customers."
In 2012, Siegel Enterprises acquired ISS Hockey (International Scouting Services), the leading independent scouting and information provider on hockey prospects aged 14 to 19. Founded in 2002, ISS scouts, evaluates, analyzes and ranks players internationally on behalf of its many clients.
Stu Siegel is the former managing partner, CEO and NHL Governor of the Florida Panthers NHL hockey club. A serial entrepreneur in the information and technology space, he has served as the CEO and principal of several tech businesses, including most recently FreeCreditReport.com and eNeighborhoods.
"RinkNet has an incredible reputation in the hockey industry and is used by nearly every scout in their daily business," says Stu Siegel. "We plan to expand our technology tools, data gathering capabilities and analytics offerings to continually help make the jobs of our customers more efficient and effective."
RinkNet will retain all employees and continue to be headquartered in Guelph, Ontario. RinkNet's website can be found at: http://www.rinknet.com
FOLLOW RinkNet on Twitter: @rinknet
LIKE RinkNet on Facebook: facebook.com/RinkNetScoutingSoftware