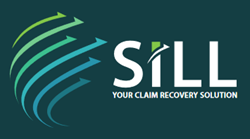 "Sill has transformed from a single Cleveland office into a dynamic multi-office U.S and North American leader among all public insurance claims adjustment firms," said Michael C. Perlmuter, CEO of Sill.
CLEVELAND (PRWEB) March 11, 2020
Sill, a leading public insurance claims adjuster, has introduced a new logo and launched a bolder, more interactive website (Sill.com) to help businesses and individual property owners maximize damage claims payments from insurance companies, it was announced today.
The new Sill identity and web presentation are consistent with its significant geographic growth to 16 offices in the U.S. and Canada. New service categories and the ability to handle "mega-claims" in excess of $100 million also have contributed to Sill's growth.
Corporately known as Alex N. Sill Company, LLC, the 92-year-old Cleveland-based firm has adopted a contemporary multi-color image along with a new tagline – "Your Claim Recovery Solution."
The new Sill.com meets the demand from owners of commercial and residential real estate property which have been seriously damaged by fire, tornado, hurricane, flood, explosion and other events. The new site features an interactive tool that quickly walks visitors through an easy to navigate eight-step process which provides a better understanding of how to contend with insurance companies during the adjustment process. Sill.com also contains an additional eight-point checklist for selecting and working with a public insurance claims adjuster.
"Today's launch of our new Sill branding and Sill.com reaffirms our commitment to offering the most powerfully effective resources to business and individuals whose properties have suffered serious damage," said Michael C. Perlmuter, CEO of Sill. "The new logo and website are reflections of what we have accomplished in recent years in terms of the addition of new offices, added executive leadership, expansion of services such as business interruption matters and expertise in forensic accounting enabling us to contend with claims of more than $100 million."
Perlmuter affirmed Sill is expertly positioned for the future.
"Sill has transformed from a single Cleveland office into a dynamic multi-office U.S and North American leader among all public insurance claims adjustment firms. Organic growth and acquisitions of several firms in the past year have contributed to our geographic reach while deepening our capability to handle the most challenging claims," added Perlmuter.
The new Sill.com allows visitors to easily find information spanning a range of key categories including manufacturing, real estate (commercial office and retail properties, multi-family and individual residential), restaurants and food service, educational and religious institutions, private clubs and government.
"Our level of professionalism has both broadened and deepened," Perlmuter continued. "Sill's licensed adjustment professionals are technical experts educated and experienced in property construction and facilities management along with inventory assessment and controls. Our in-house staff of certified public accounts has significant skill in all aspects of accounting, tax and asset valuation which support our ability to successfully adjust business interruption claims."
Sill has been dedicated to helping clients successfully navigate the difficult property claims process advocating on the client's behalf since 1928.
Sill represents only businesses and individuals (never the insurance companies) when resolving insurance claims and to obtain the maximum payouts allowed under the terms of policies.
The firm has grown to become one of the nation's largest and most highly respected public adjusting firms.
Sill services clients from its corporate headquarters in Cleveland, Ohio and regional offices in Denver, Colorado; Orlando, Florida; Atlanta, Georgia; Chicago, Illinois; Indianapolis, Indiana; Baltimore, Maryland; Detroit, Michigan; New York, New York; Dayton, Ohio; Philadelphia and Pittsburgh, Pennsylvania; Portland, Oregon; Seattle, Washington; Milwaukee, Wisconsin; Washington, D.C. and Toronto, Canada.