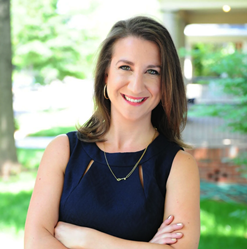 Partnering with Side turbocharges our efforts to help clients elevate their lifestyles and build wealth through real estate
WASHINGTON (PRWEB) February 07, 2023
Silvana Dias today announced Cupid Real Estate and its partnership with Side, the only real estate technology company that exclusively partners with high-performing agents, teams, and independent brokerages to transform them into market-leading boutique brands and businesses. The collaboration will ensure that Cupid Real Estate's client-focused, success-driven service is powered by the industry's most advanced platform.
Dias founded Cupid Real Estate after over 17 years as an expert deal maker in Washington, D.C., Maryland, and Virginia. Her reputation for exceeding client expectations, closing complicated multi-offer deals, and her extensive knowledge of ever-changing markets have earned Dias a referral-driven business and numerous highly coveted awards, including the No. 1 Real Estate Agent in Washington, D.C. Cupid Real Estate will serve the Washington metropolitan area.
Partnering with Side will ensure Cupid Real Estate remains on the cutting edge of the evolving real estate market while continuing to deliver premium services to its clients. Side works behind the scenes, supporting Cupid Real Estate with a one-of-a-kind brokerage platform that includes proprietary technology, transaction management, branding and marketing services, public relations, legal support, lead generation, vendor management, infrastructure solutions, and more. Additionally, Cupid Real Estate will join an exclusive group of Side partners, tapping into an expansive network from coast to coast.
"Partnering with Side turbocharges our efforts to help clients elevate their lifestyles and build wealth through real estate," Dias said. "Now that Side supports us through their state-of-the-art marketing, technology, administrative, and legal services, we can focus on providing our signature brand of world-class customer service."
About Cupid Real Estate
Led by award-winning top producer Silvana Dias, Cupid Real Estate is a client-centric, future-forward company powered by dedication, comprehensive industry expertise, empathy, and the use of cutting-edge technology. Its agents prioritize relationships over transactions, solve problems before clients even know they exist, and remain available 24/7 for any client need. Specializing in buyers and sellers in Washington, D.C., Maryland, and Virginia, Cupid Real Estate goes above and beyond to ensure clients love where they live. For more information, visit http://www.homesbycupid.com.
About Side
Side transforms high-performing agents, teams, and independent brokerages into successful businesses and boutique brands that are 100% agent-owned. Side exclusively partners with the best agents, empowering them with proprietary technology and a premier support team so they can be more productive, grow their business, and focus on serving their clients. Side is headquartered in San Francisco. For more information, visit http://www.side.com.