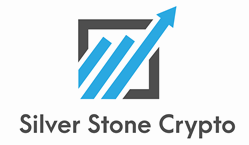 LONDON (PRWEB) December 04, 2018
Silver Stone Crypto, a service that monitors crypto markets, is thrilled to launch its newest crypto signal service that offers real-time crypto trading signals from qualified analysts for only $19.99 a month. Their signals are proven to be reliable due to having analysts with over 50 years combined trading experience. The signals are also instantaneous via Telegram allowing the user to enter the trade before anyone else does. Ultimately, Silver Stone Crypto is an advanced platform developed by professional data scientists and traders with the help of blockchain data.
Everybody in the investment world shares something in common: they are seeking to increase their assets and earn financial freedom. That's why Silver Stone Crypto's signal service was created – to help investors by utilizing their knowledge of the crypto asset markets.
Silver Stone Crypto is a top-notch team that offers the best crypto trading signals on Telegram. The team of traders establishes a safe and friendly environment for their subscribers, be they new or experienced traders. In short, whether traders are new to crypto or not, Silver Stone Crypto's signals can help them. The team members of the platform have many years of experience in the Forex and Crypto markets. Every premium subscriber gains access to their first-rate services. The group offers precise signals, detailed market analysis, and TA for Bitcoin. What's more, all the crypto signals of the platform are traded on Binance.
What makes this platform unique is that for potential members, they will receive 3 to 5 signals every week and the winning rate is presently at an 80%. The features of Silver Stone Crypto's crypto signals include Stop Loss & Profit Target Levels, Active Monitoring of Open Trades, Permission to Resell the Signals, Daily Market Analysis, Coin/ICO of the Week, Access to VIP Telegram Channel, and Daily Cryptocurrency Signals.
Silver Stone Crypto sets the pace for the entire market by offering superb services and smooth customer support. The platform publishes accurate signals, the latest market updates as well as other vital information on the cryptocurrency trading. This Telegram team is an excellent source of information for everybody who is interested in trading crypto.
About Silver Stone Crypto:
Silver Stone Crypto is a service/platform which monitors crypto markets and notifies the user every time a crypto asset is looking like a good trade. They are composed of global crypto experts with years of experience in trading. The team is made up of traders who observe the market and coins thoroughly. The creators of the company consult their users and ensure that the results of each consultation reach the expectations of the user.
###
For more information about Silver Stone Crypto's newest crypto trading signals, call Mark Smith at (+44)07504263711 or visit the website at https://silverstonecrypto.com.