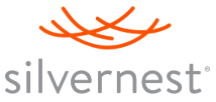 Hosts have a way to meaningfully contribute to the success of local programs, AmeriCorps members can live where they're serving and make an even bigger impact on local issues, and the broader community grows stronger by supporting the people making a difference in their backyard
DENVER and WASHINGTON (PRWEB) March 16, 2022
Silvernest, an online homesharing platform, and America's Service Commissions, the national association representing the nation's 52 state service commissions and their programs, are partnering on a homesharing resource center designed to bring more affordable housing options to AmeriCorps members. AmeriCorps members will be matched with homeowners—many of them AmeriCorps alumni—who are open to renting out their unused space, and may opt to do so at a discounted rate. The program will initially launch in three select states.
AmeriCorps members provide volunteer service to more than 2,000 non-profits, public agencies and community organizations nationwide. Their 10-12 month positions are typically in high-need areas, which can mean relocating to new cities and states. Finding affordable and appropriate accommodations near their service placement can be a challenging proposition.
"This homesharing program is a win-win-win," said Amy Ford, vice president of strategic partnerships and business development for Silvernest. "Hosts have a way to meaningfully contribute to the success of local programs, AmeriCorps members can live where they're serving and make an even bigger impact on local issues, and the broader community grows stronger by supporting the people making a difference in their backyard."
Through this new partnership, AmeriCorps members will have access to an online Homesharing Resource Center that enables them to expand their housing choices. Hosts with space to share can create a profile and a listing on the platform with details on their available space, and AmeriCorps members will be matched with them based on location, compatibility and other factors.
"Each year, thousands of people volunteer their time to engage in programs that tackle critical issues, such as poverty, the environment and education, and navigating housing in some of the areas they serve can be challenging," said Kaira Esgate, CEO of America's Service Commissions. "For homesharing hosts, it's often much less about the extra income and more about the satisfaction of supporting AmeriCorps members."
"I'm delighted to see this pilot—a rare 'three-fer'—get lifted off the ground. For AmeriCorps members, it is a way to find affordable housing and get to know people who live where they are serving. For homeowners who host them, it is a way to support members dedicating a year to strengthen their communities, can meet a need for modest additional income and reduce social isolation," said Phyllis Segal, former AmeriCorps board member and Senior Fellow at Encore.org. "And, for communities, it is a way to strengthen the social fabric by bridging divides. Bringing people from different generations and backgrounds together for a shared purpose makes room for meaningful conversations and interactions that can instill empathy, form bonds and find common ground. All of these things can go a long way to build stronger communities."
The Homesharing Resource Center will launch this spring for hosts and interested AmeriCorps members.
About Silvernest
Silvernest is pioneering a new era in homesharing with an online service that pairs hosts with qualified homeseekers, giving baby boomers, empty nesters and others a modern-day housing alternative. Through its roommate-matching and localized support services, Silvernest combines the tools, expertise and commitment to help people confidently participate in the homesharing movement. This hassle-free service takes care of the details, providing peace of mind by enabling people to stay in their homes, while benefiting from extra income and shared experiences. Visit us at http://www.silvernest.com, read our blog and follow us on Facebook and Twitter.
About America's Service Commissions
America's Service Commissions is a nonprofit, nonpartisan association representing and promoting the 52 state service commissions across the United States and territories with the mission to lead and elevate the state service network. State service commissions are governor-appointed public agencies or nonprofit organizations made up of more than 1,000 commissioners, private citizens leading the nation's service movement and administering more than 75 percent of the federal AmeriCorps funds to address pressing community needs. Learn more at statecommissions.org.