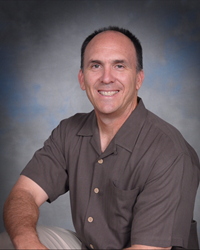 San Rafael, California (PRWEB) May 23, 2017
Kevin Simes' passion is in assisting others in the achievement of their personal and professional goals. His expertise is in total rewards strategy, operation and administration.
Simes joins FutureSense, LLC from Hart, where he created product awareness/demand through information and education, identified marketing channels within healthcare and provided examples and use cases to illustrate product application. In his role as Vice President at FutureSense, Simes will focus on consulting, service line development, marketing and promotion, and sales initiatives that will help the company to thrive.
"I'm very excited to be joining Jim and the FutureSense team. As a client, I've worked with Jim on numerous projects; his common sense approach to solving business problems and the talented team he's assembled is world-class in my view," says Simes.
Jim Finkelstein, President and CEO notes, "I am thrilled that Kevin has joined the FutureSense team.  He is an exceptional executive, is entrepreneurially minded and has deep expertise in people strategy and organization solutions." Finkelstein also comments, "It is particularly rewarding when a good friend and former client decides to join with us. Kevin knows how we work and the value we provide and can bring that thoughtful, responsive and authentic consulting to his clients and the communities we serve as well."
Simes earned his undergraduate degree in Human Resource Management from the University of San Francisco after serving as a medic in the United States Army.  He later completed a graduate degree in Management from the University of Redlands. He is a Certified Compensation Professional and has applied his compensation, benefits and HRIS knowledge over the years to many different industries; from banking and education to consumer products, electronics and healthcare. In the healthcare industry alone, Simes has spent nearly 20 years working with some of the most prominent provider systems in California as the Head of Total Rewards including Providence St. Joseph Health, Cedars-Sinai Medical Center and Scripps Health.  
Simes is married, has 4 adult children, one grandchild and resides in Southern California. He is an avid hiker, backpacker and outdoor enthusiast and recently completed the 72-mile High Sierra Trail with his son. He enjoys tent-trailer camping with his family whenever the opportunity presents itself and has visited many of California's most beautiful parks and recreational areas. Simes has been a member of Catholic Charities of Orange County for many years; "providing help, creating hope and serving all."
About FutureSense
FutureSense provides integrated solutions to build and sustain human capacity and optimize organizational performance. FutureSense specializes in people, organization, and strategy, offering unique and comprehensive services to create solutions that make a difference. For more information, visit http://www.futuresense.com.