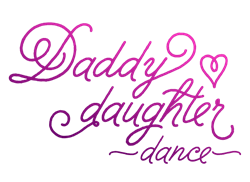 DUNCAN, Okla. (PRWEB) December 07, 2018
The 8th Annual Daddy Daughter Dance is scheduled for Friday, December 14, 2018 at the Simmons Center in Duncan, OK. The dance provides the opportunity for dads to take their little girls out for a memorable night with a live DJ, photo booth, finger foods, and door prizes. Now in its eighth year, many locals return to the much loved event as well as new little girls who may be experiencing the dance for the first time. They're able to dance the evening away with their dad or friends, while also finding that Santa Claus stopped by the dance for photos and candy canes.
The dance begins at 6:30 PM and ends at 8:30 PM. The theme this year is Winter Wonderland with white lights throughout the decor to brighten up the event space while enchanting the event attendees.
Due to the popularity of the event, tickets sale out prior to the day of the event many years. Make plans to call or stop by the Simmons Center to grab yours before all tickets are gone to ensure that you and your princess are able to enjoy this phenomenal dance. Tickets may be purchased over the phone at (580) 252-2900 x 240 or you may stop by the Simmons Center events office at 800 Chisholm Trail Parkway, Duncan, OK.
All tickets must be purchased in advance, as tickets will not be available at the door. Each dad and daughter couple ticket costs $50.00 with additional daughter tickets available for $20.00 each. The tickets are held at will call and can be picked up with photo ID beginning at 5:00 PM on Friday, Dec 14 prior to the dance. Please note that tickets are not able to be refunded or transferred to a separate name.
For more information, please call (580) 252-2900 x 240 to reach the Simmons Center events office.