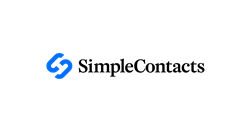 "Our Medical Advisors guide the clinical direction of Simple Contacts. They are top physicians and researchers in the ophthalmology field who provide expert insight and advise the Simple Contacts team on providing patients with an improved medical experience."
NEW YORK (PRWEB) July 02, 2019
Simple Contacts has announced the release of their most recent informative guide: A Basic Guide to Contact Lens Care. The guide walks you through how to clean your contacts, the importance of cleaning them, how to wear them, and other care tips.
According to Simple Contacts, "Our Medical Advisors guide the clinical direction of Simple Contacts. They are top physicians and researchers in the ophthalmology field who provide expert insight and advise the Simple Contacts team on providing patients with an improved medical experience."
The guide breaks down the proper tips for wearing and cleaning your contacts correctly.
Throughout the guide, Simple Contacts shows the dangers of sleeping in your contacts or incorrectly cleaning them.
To learn more about caring for your contact lenses, view the guide here.
About Simple Contacts.
Healthcare is anything but simple. We're here to change that. We put patients first in everything we do, designing products that fit into your life and save you time and money.