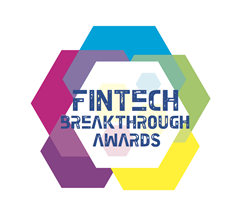 "From its inception, Simplist has been laser-focused on reinventing the mortgage journey and they have created a breakthrough mortgage experience that people actually want."
LOS ANGELES (PRWEB) March 16, 2021
FinTech Breakthrough, an independent market intelligence organization that recognizes the top companies, technologies and products in the global FinTech market, today announced that Simplist, the digital mortgage marketplace of the future, has been selected as winner of the "Best Digital Mortgage Company" award in the fifth annual FinTech Breakthrough Awards program.
Venture-backed fintech firm Simplist is delivering greater transparency and efficiency to the mortgage industry, combining proprietary technology, bank-level encryption and in-house expertise to help prospective and existing homeowners alike navigate the mortgage procurement process with speed, security and ease.
Simplist's U.S.-based team includes expert loan officers who are primed to answer users' questions and offer vital support at every step of their homeownership journey. Currently, Simplist works with almost 30 lending partners, including national brands such as Quicken Loans and loanDepot, as well as regional powerhouses.
"During the ongoing pandemic, we've been able to close mortgage transactions in half the time of most traditional lenders," said Anthony Sherman, CEO at Simplist. "With that said, our focus on technological ingenuity, efficiency and customer experience predates the pandemic and will remain a priority long after its threat has abated. We are thrilled to receive this recognition from FinTech Breakthrough as it is great to have our hard work acknowledged and validated."
The FinTech Breakthrough Awards is the premier awards program founded to recognize the FinTech innovators, leaders and visionaries from around the world in a range of categories, including Digital Banking, Personal Finance, Lending, Payments, Investments, RegTech, InsurTech and many more. The 2021 FinTech Breakthrough Award program attracted more than 3,850 nominations from across the globe.
"The traditional process of getting a mortgage can be stress-inducing and many consumers often leave money on the table by only submitting an application with one or two lenders," said James Johnson, Managing Director, FinTech Breakthrough. "From its inception, Simplist has been laser-focused on reinventing the mortgage journey and they have created a breakthrough mortgage experience that people actually want. We are thrilled to name Simplist as winner of our 'Best Digital Mortgage Company' designation for the 2021 FinTech Breakthrough Awards program."
With Simplist, prospective borrowers submit just one streamlined application, and then the Company searches more than 50,000 options to identify the mortgage deals that best meet the individual's unique needs. Simplist also serves as a single point of contact throughout the entire mortgage origination process. This means no bait-and-switch tactics or farming out of customers' information to third parties. For most borrowers, Simplist's mortgage procurement process can be completed entirely online.
####
About FinTech Breakthrough
Part of Tech Breakthrough, a leading market intelligence and recognition platform for technology innovation and leadership around the globe, the FinTech Breakthrough Awards program is devoted to honoring excellence in Financial Technologies and Services companies and products. The FinTech Breakthrough Awards provide public recognition for the achievements of FinTech companies and products in categories including Payments, Personal Finance, Wealth Management, Fraud Protection, Banking, Lending, RegTech, InsurTech and more. For more information visit FinTechBreakthrough.com.
About Simplist
Simplist is a digital mortgage marketplace committed to modernizing and simplifying the outdated mortgage application process. Founded in 2018 by a team of experienced real estate and finance experts, Simplist works with major national firms and established regional lenders alike to help applicants quickly and securely find mortgages as unique as they are. The firm is headquartered in New York, NY and currently helps customers with diverse employment profiles to secure home loans in six major U.S. markets (California, Florida, Pennsylvania, New Jersey, Connecticut and Colorado). For more information, visit simplist.com.