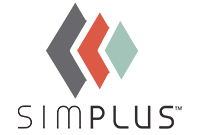 We are honored to be receiving this prestigious award, which to me is a reflection of our core values as a company.
SALT LAKE CITY (PRWEB) May 17, 2019
Simplus has been recognized as one of the best workplaces according to Inc.'s annual Best Workplaces list in collaboration with Quantum Workplace, the employee engagement software provider that conducted the employee surveys. Simplus, along with the other Best Workplaces winners, will be featured in the June issue of Inc. magazine.
This award recognizes a small selection of the many companies that applied based directly on the feedback of company employees. Quantum Workplaces evaluates employee sentiment and rankings and, using state-of-the-art methodology, computes the top company workplaces. Simplus is joined by other top companies, such as NerdWallet, Snowflake, and Health Catalyst.
"Our culture is our number one priority," said Ryan Westwood, CEO of Simplus. "We strive to always put our employees first, and as a result, it has been easier to achieve our other business goals. We are honored to be receiving this prestigious award, which to me is a reflection of our core values as a company."
Simplus' company culture has been a long-standing focus. The company has grown rapidly and internationally in recent months—in February, Simplus acquired top Australian Salesforce partner Sqware Peg and closed a Series C funding round at $20M dollars—but executive leadership is all in agreement that "culture is our #1 metric." In the past, Simplus has also been recognized by Entrepreneur, Glassdoor, Comparably, and many other organizations for its company culture and esteemed work environment.
For more information, please contact Amy Cook at amyc@simplus.com.
ABOUT SIMPLUS
Simplus is a Platinum Salesforce Partner and the industry leader in Quote-to-Cash implementations. We provide enterprise-wide digital transformation across the entire Salesforce ecosystem through advisory, implementation, change management, custom configuration and managed services. Guided by the mantra "Success Simplified," we use leading cloud solutions to help companies achieve a strategic vision, improve performance and increase value to stakeholders. With more than 1000 clients and a customer satisfaction rating in the top 1 percent of all Salesforce partners, Simplus helps companies improve, innovate and grow. For more information about Simplus, please visit http://www.simplus.com.