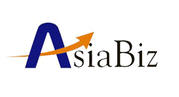 Singapore's openness to business is one of the pillars that have facilitated international companies to collaborate with local counterparts to start a company in Singapore.
SINGAPORE (PRWEB) May 20, 2014
Greenply Alkemal Private Limited, a joint venture between India's Greenply Industries and Singapore's Alkemal Private Limited was incorporated in Singapore last week, on the 15th of May, through 50:50 investments (Business Standard, 5/15/14). AsiaBiz Services, Singapore's leading company registration consultancy, says this accentuates how the Republic encourages the openness for local companies to embark on joint ventures or mergers and acquisitions (M&A) with foreign businesses and vice versa.
Singapore companies that have benefitted from the country's positive reception to collaborations include Ascendas, Singapore's leading provider of commercial space solutions. In March 2014, Ascendas launched their joint venture with Indonesia's Citramas Group to inaugurate Infinite Studios; the country's first multi-tenanted media solutions hub (EDB, 1/17/14).
In addition, last August, the regional headquarters of RTL CBS opened in Singapore (EDB, 3/7/14). RTL CBS is the joint venture of German-owned and Europe's leading entertainment company RTL group, with CBS Studios International. The joint venture aimed to use Singapore as a platform to manage and distribute general entertainment channels for the region's consumers.
"Singapore's openness to business is one of the pillars that have facilitated international companies to collaborate with local counterparts to start a company in Singapore", stated Mr. James Nuben, Head of Taxation at AsiaBiz Services.
The Government does not only ensure that the nation serves as a conducive place for foreign businesses to collaborate with local companies, but also merge with or acquire them to grow their businesses. The M&A allowance scheme, introduced since Budget 2010, provides incentives for the local incorporation of companies so as to enable them to acquire other businesses, in order to grow their business.
The allowance, which is quantified as 5% of the value of the acquisition at a maximum amount of S$5 million, enables locally-incorporated companies to acquire local businesses for up to S$100 million in any one Year of Assessment.
This scheme is also an added feature of the Headquarters Tax Incentive Programme that is administered Singapore's Economic Development Board (EDB) and Monetary Authority of Singapore (MAS), so as to incentivise foreign companies to use Singapore as a base to conduct headquarter management activities.
Locally established companies that acquire local businesses are also advantaged by the double tax deduction granted on the transaction costs incurred by them under the M&A allowance. Capped at a maximum of $100,000, these transaction costs can include professional fees on due diligence such as legal fees, valuation fees, accounting or tax advisor's fees that were incurred in the acquisition of ordinary shares of the target local company. The M&A allowance is also allowed over 5 years on a straight-line basis ("5-year write-down period") and cannot be deferred.
The Singapore Government's active and strategic promotion of joint ventures, mergers and acquisitions with leading foreign companies underlies its commitment to cultivate greater cooperation between local and foreign companies. By fostering such close ties, the city-state aspires to build capacity and enhance the dynamism and competitiveness of the economy, which will attract foreign companies to set up here.
"By incorporating in Singapore with the view of merging and acquiring other businesses, foreign companies do not only benefit from the opportunity of being able to compete in the international market, but also profit from the innovation only synergies can provide. Innovation will lead to an increase in business efficiency, and that is something all foreign companies that set up in Singapore can look forward to ", affirmed Mr. Nuben.
##END##
ABOUT ASIABIZ SERVICES
Asiabiz Services is a Singapore-based consultancy that offers business solutions for both local and foreign professionals, investors and entrepreneurs. Our areas of expertise include company incorporation, offshore company setup, accounting, taxation and other related corporate services. Asiabiz Services also provides work visa and immigration services professionals wishing to relocate to Singapore.
120 Telok Ayer Street, Singapore 068589
Phone: +65 6303 4614
http://www.asiabiz.sg