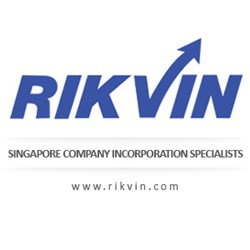 As Singapore restructures towards innovation-driven growth, IP creation will become increasingly vital to the success of a company.
Singapore (PRWEB) August 28, 2013
At the 4th Global Forum on Intellectual Property (GFIP) 2013 this week, Singapore Deputy Prime Minister Teo Chee Hean urged Singapore small and medium-sized enterprises (SMEs) to tap on intellectual property (IP) for growth.
The GFIP, which is organized by the IP Academy, is part of the IPWeek@SG, an event geared towards aligning Singapore's strategies with its ambition to become Asia's Global IP Hub.
Mr. Teo added that IP creation will become increasingly important as Singapore's economy restructures towards innovation-driven growth. To that end, the government will introduce a new scheme to help Singapore companies gain funding through their IP assets. Under this scheme, the government will partially underwrite the value of their IP to be used as collateral for bank loans. This then gives SMEs a higher chance of securing funding more easily. The scheme will be available from Q1 2014.
Analysis by Singapore company registration specialist Rikvin shows that the development and use of intellectual property has become increasingly important for doing business in a globalized world. Earlier this year, during the Budget statement, the Productivity and Innovation Credit Scheme (PIC Scheme) has been enhanced to allow IP in-licensing costs incurred from YA 2013 to YA 2015 to qualify for PIC benefits.
The new scheme is significant as well, when connected with the findings of a recently-released report by DP Group titled The Fastest Growing 50 (FG50). In the report, DP Group said that large corporate firms dominate its list, while SMEs have been falling out over the years. This year sees only four SMEs, making it the lowest representation and a weakest showing since the report's conception in 2002. In addition, this was a significant drop from 11 in 2012 and 17 the year before that.
The report, which identifies companies with at least a 10% turnover growth annually for the last three years, also revealed that SMEs have struggled to stay in the list due to rising business costs and greater market uncertainties.
Commenting further, Mr. Satish Bakhda, Head of Operations at Rikvin said, "The year has been full of challenges for SMEs. As the country restructures towards innovation-driven growth, IP creation will become increasingly vital to the success of a company."
"Hence, the move to assist SMEs with having better access to funding is a welcome one. IP assets are accorded a new worth and SMEs can now exploit that. We anticipate that this new scheme will sway in Singapore's favor and attract innovation-based companies to set their sights here or even set up Singapore companies," affirmed Mr. Bakhda.
##END##
ABOUT RIKVIN:
Established in 1998, Rikvin has since partnered with thousands of investors, entrepreneurs and professionals in their pursuit to access business opportunities overseas. Rikvin's areas of expertise include company incorporation, accounting, taxation and other related corporate services. Rikvin is also a licensed employment agency with the Ministry of Manpower (MOM) and offers a full spectrum of Singapore work visa services for foreign professionals who wish to relocate to Singapore.
20 Cecil Street, #14-01, Equity Plaza, Singapore 049705
(+65) 6320 1888
http://www.rikvin.com