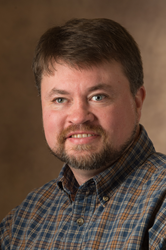 Graduates of our dual degree program will be well situated for leadership positions in two fields that are growing and in high demand."
EDWARDSVILLE, Ill. (PRWEB) August 30, 2018
Southern Illinois University Edwardsville is introducing a new Master of Science dual degree program in healthcare and nursing administration and healthcare informatics.
The dual degree program prepares nurses for entry into management positions in healthcare organizations and refines the skills of experienced nurse managers to mentor them for executive-level positions. Additionally, this program fosters skill development and perspective in planning, designing, implementing and using information technologies. The program provides a unique opportunity for healthcare professionals to leverage prior education and experience to provide leadership to teams using technology to improve patient healthcare options.
"In 2008, less than 10 percent of acute care hospitals were using electronic medical records," said Frank Lyerla, SIUE healthcare informatics director. "Today, that percentage is nearing 100 percent! Graduates of our dual degree program will be well situated for leadership positions in two fields that are growing and in high demand."
Lyerla points out that many career opportunities are available to the dual degree program graduates who are prepared to guide and lead other nurses by becoming managers, leaders or executives. Additionally, graduates are prepared to analyze and interpret clinical data and work with other allied health professionals to plan, implement and optimize healthcare information systems providing training, project management and leadership within their organizations.
For more information, visit siue.edu/nurse-admin-informatics.
By preparing the next generation of leaders in a knowledge-based economy, SIUE's Graduate School fulfills the region's demand for highly trained professionals. Graduate school offerings include arts and sciences, business, education, engineering, nursing and interdisciplinary opportunities. SIUE professors provide students with a unique integration of theoretical education and hands-on research experiences. Students can obtain graduate certificates or pursue master's degrees, and be part of a supportive learning and rich intellectual environment that is tailored to the needs of adult learners. The Graduate School raises the visibility of research at SIUE, which ranks highest among its Illinois Board of Higher Education peers in total research and development expenditures according to the National Science Foundation. Doctoral programs are available in the Schools of Education (EdD) and Nursing (DNP). The School of Engineering and the Department of Historical Studies feature cooperative doctoral programs (PhD), and the College of Arts and Sciences features an Environmental Resources and Policy cooperative PhD.
Photo: Frank Lyerla, SIUE healthcare informatics director.