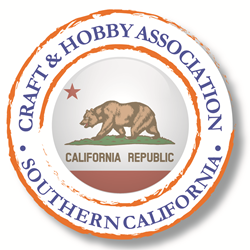 Lake Forest, CA (PRWEB) April 07, 2014
Sizzix®, the crafts market leader in steel-rule dies, die cutting machines and accessories, will be empowering family crafting at the Curacao's 19th Annual Children's Fair (La Feria de los Niños) on Saturday, April 12, noon – 5 p.m. in Los Angeles, Calif.
In partnership with Univision and Telefutura, the Children's Fair aims to give children and parents access to valuable community resources and information that provide after-school alternatives and engage children in organized activities.
Held at the Los Angeles Curacao store, Sizzix will participate in "The Creative Hub" booth, along with Craft and Hobby Association SoCal chapter members Stampendous! Inc. and Cool2Craft, to promote arts and crafts through the use of make-and-take projects and product demonstrations. Donations from several companies including The Buckle Boutique, Chameleon International, Prima Marketing Inc.®, Faber Castell and Aleene's®, helped to make the event possible.
In support of Curacao's "Be a Star" program, which seeks to reward educational efforts, the Sizzix education sister brand, Ellison, will donate AllStar® SuperStar™ Starter Sets (MSRP $189.99). Five participating local Los Angeles schools will receive a Block alphabet and number die set, a machine, cutting pads and storage rack.
"Ellison is excited to participate in Curacao's Kids Event by introducing die cutting to the next generation of crafters," said Saema Khwaja, Ellison Curriculum Integration Specialist. "We hope to show how die cutting can be a fun activity that parents and children can do together!"
To learn more about Sizzix, visit http://www.Sizzix.com/home.
About Sizzix
Launched in 2001, Sizzix is a division of Ellison Educational Equipment Inc., the market pioneer and leader of die cutting machines and accessories. Through its portfolio of die cutting machines and die cutting products, Sizzix leverages Ellison's 37 years of proven manufacturing and technology heritage to empower creativity among its customer base with new and innovative products. Sizzix is a recognized global brand that can be found in over 100 countries and in major and specialty retailers. For more information on Sizzix and its line of craft-inspiring products, please visit http://www.Sizzix.com/home.
# # #