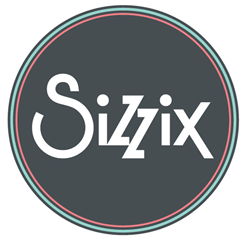 "Our newest Sizzix accessories empower consumers to create an array of inspiring projects with added ease," said Kristin Highberg, Ellison's Chief Executive Officer.
LAKE FOREST, Calif. (PRWEB) January 10, 2016
Continuing to offer creative consumer options for the crafts market, Sizzix® previewed its newest die-cutting, embossing and accessory products at the Craft and Hobby Association (CHA) 2016 Mega Show in Anaheim, Calif.
The latest products to join the Sizzix family include:

Lightweight and stable, the Big Shot™ Tool Caddy is the smart storage solution for any Big Shot or Big Shot Express Machine. This handy snap-on accessory easily organizes cutting pads and platforms with its adjustable sliders, boasts a built-in tape dispenser, while storing die picks, die brushes and more. Available in white or black, the Big Shot Tool Caddy is available in April for an MSRP of $24.99.
Inspired by Eileen Hull®, the Sizzix Twist & Style™ Tool quickly and easily twists up to 6 pieces of wires at once with other materials. Launching in May for $16.99 MSRP, the twist tool is ideal for DIY projects, home décor, jewelry, floral and kids crafts, papercrafting, party planning and more.
Sizzix 3-D Textured Impressions™ Embossing Folders offer our deepest and boldest dimensional embossing experience with a truly striking visual element. Turn ordinary cardstock, paper, metallic foil or vellum into embossed, textured masterpiece. Available to consumers in Fall 2016, Sizzix 3-D Textured Impressions Embossing Folders debut in five vibrant patterns at an MSRP of $7.99 each.
Sizzix Paper Pads feature hand-drawn or multimedia technique-based designs. Available now, the five new Sizzix Paper Pads have 48 sheets of high-quality 6" x 12" pages, are acid and lignin free, retail for $9.99 MSRP and are perfectly sized for the Sizzix Big Shot Machine.
Seizing upon the coloring book craze for grown ups, the Sizzix Coloring Book collection debuts with exciting titles such as "Artfully Edgy," "Bohemian Spirit," "Fox Tales," "Hipster Doodles," "Imaginasia" and "Take a Moment to Breathe." Each 8" x 8" coloring book features 24 pages of hand-drawn designs, including multiple copies for layering and personalizing backgrounds. Consumers can find any of these titles at a $9.99 MSRP in April.
Offering countless DIY inspiration, Make it a Party with Sizzix celebrates the perfect handmade party. This 144-page 8" x 8" paperback book showcases beautiful projects with supply lists and tips & tricks for special occasions and year-round events. Available now for $19.99 MSRP, craft unique cards, décor, keepsakes and other handmade creations that complement any style.
Color cutting pads brighten up any craft room. Enjoy single or pair standard-size cutting pads with rounded beveled edges in coral and lilac this March. Experience die-cutting in these new shades at $7.99 MSRP for a single cutting pad or $12.99 MSRP for a pair.
With a large 6" x 9 3/4" cutting area, the all-new Movers & Shapers™ Shuttle accommodates any Movers & Shapers Magnetic Die, while allowing for prime die placement for efficient die-cutting and less material waste. For use in the BIGkick, Big Shot and Vagabond machines, the Shuttle requires the use of a single Cutting Pad and will be available in April for $24.99 MSRP.
The new Sizzix Big Shot™ Jewelry Studio Machine lets anyone design their own custom bracelets, earrings, necklaces and more. For added creativity, the Big Shot works with all Sizzix products up to 6" wide. The Big Shot Jewelry Studio includes the Movers & Shapers Shuttle, Precision Base Plate, a Platform, Wafer-Thin Adapter and a pair of Standing Cutting Pads, retailing for $149.99 MSRP in April.
Leather Strips can be used to create beautiful leather bracelets and necklaces. Available in April, these leather strips are pre-cut for less waste and work seamlessly with Movers & Shapers Magnetic Dies. Each 3" x 9" strip can be used with intricate Thinlits™ dies for overlays from soft genuine lambskin ($9.99 MSRP) and sturdy bases from genuine cowhide leather ($7.99 - $9.99 MSRP).
Complementing the latest design additions to the Sizzix jewelry collection, six metal blanks in a variety of shapes and sizes work seamlessly with DecoEtch™ and DecoEmboss™ dies, retailing for $4.99 MSRP and launching in April.
"Our newest Sizzix accessories empower consumers to create an array of inspiring projects with added ease," said Kristin Highberg, Ellison's Chief Executive Officer.
About Sizzix
Launched in 2001, Sizzix is a division of Ellison Educational Equipment Inc., the market pioneer and leader of die-cutting machines and accessories. Through its portfolio of die-cutting machines and die-cutting products, Sizzix leverages Ellison's 39 years of proven manufacturing and technology heritage to empower creativity among its customer base with new and innovative products. Sizzix is a recognized global brand that can be found in over 100 countries and in major and specialty retailers. For more information on Sizzix and its line of craft-inspiring products, please visit http://www.sizzix.com/home.