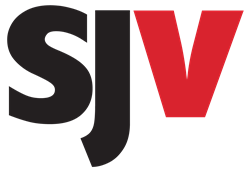 Our fast-paced, industry-leading, and growth-focused environment, driven by a very positive and people-focused culture, has proven to be a great fit for me.
KENNESAW, Ga. (PRWEB) November 20, 2018
SJV, supply chain leader to the background screening industry, has announced today the hiring of Kirk Lord as Director of Quality. In his new role, Kirk is responsible for the overall success of SJV's industry-leading products and solutions. He ensures that all Operational Departments have adequate personnel, training, guidance, and resources, to successfully complete their respective missions.
"We are excited to have someone of Kirk's caliber joining our team." said Bill Wilder, Chief Operations Officer with SJV. "His experience with leading a large division within a court reporting company has uniquely prepared him to bring a holistic business view to how SJV will evolve its concept of quality assurance."
Kirk's vast experience with people and business processes has made him one of Atlanta's most sought-after Quality Assurance professionals. He holds a Biology degree from Occidental College, as well as multiple professional certifications, which is soon to include his Lean Six Sigma Black Belt through Georgia Tech.
"Our fast-paced, industry-leading, and growth-focused environment, driven by a very positive and people-focused culture, has proven to be a great fit for me." said Kirk. "I could not be more excited about becoming a part of and contributing meaningfully to the SJV Team."
ABOUT SJV
SJV is a Global Solutions Provider, combining innovative technology with human expertise. Driving the highest standards for time service and accuracy with Conventional Court Research, Automated Court Research, International Solutions, MedEx Solutions, and our Verifications Suite; SJV is the Premier Information Supply Chain to the Background Screening Industry. For more information, visit http://www.sjvassoc.com, or contact us directly at 800.203.0582 and via e-mail to solutions@sjvassoc.com