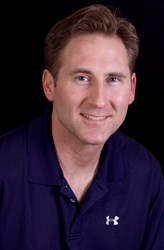 Our subscribers are going mobile and they want to take iCoachSkating.com with them.
Madison, WI (PRWEB) November 21, 2013
Figure skating video website iCoachSkating.com has announced that they have begun the process of making every video on the website compatible with all mobile devices. A large percentage of the more than 500 figure skating videos are being converted from the legacy Adobe Flash Video format or FLV to the improved MPEG-4 format or MP4. These videos were not previously compatible with many modern smartphones and tablets such as the Apple iPad and iPhone. With this update iCoachSkating.com is strengthening its position as the premier online educational resource for all coaches and figure skaters.
The videos on iCoachSkating.com provide detailed education on how-to-figure-skate and how-to-teach-figure-skating. Most of the videos cover figure skating skills such as the six primary jumps (axel, salchow, toe loop, loop, flip and lutz) and basic spins (upright, sit spin, camel spin, backspin, etc) and advanced spins (flying camel, death drop, pancake, etc). The instructors on these videos range from Olympic coaches to world renown specialist coaches.
iCoachSkating.com was launched in 2008 and the internet standard for video at that time was the Adobe Flash Video format or FLV. FLV became popular for online video largely due to the popularity of the Adobe Flash plug-in. Since then, dramatic changes have occurred on the internet.
With more and more users accessing the internet using their mobile devices such as smartphones and tablet computers, video requirements online have changed. Driven partially by Apple's unwillingness to allow flash video to play on iPhones and iPads as well as recent advances in browser technology, the internet has slowly moved away from flash video to other video formats.
Today, the most popular video format is MPEG-4 which has a data file extension of MP4. The MP4 format provides high quality video with a small file size. Small file size is desirable for online storage and broadcast. With limited data bandwidth available to mobile users, file size is a critical consideration. The vast majority of newer mobile devices today can play the MP4 format, including all Apple products.
Recognizing this, iCoachSkating.com began publishing all new videos at iCoachSkating.com in the MP4 format in June of 2012. But at that time there were nearly 400 existing videos still encoded only in flash format on the website. These flash videos were not viewable from Apple mobile devices such as iPads, iPhones, and iPod Touches. iCoachSkating.com President and Founder Trevor Laak explains that a large percentage of website visitors are accessing the website from a mobile device. "We're responding to the changes in the marketplace. Our subscribers are going mobile and they want to take iCoachSkating.com with them," said Laak.
For the convenience of subscribers and visitors, iCoachSkating.com has now begun the process of encoding all video into the MP4 format. This project began on November 1 and is expected to be completed by the end of the year. "Many of our users want to reference some of our videos while at the rink. It's very common these days for a coach to whip out their mobile device and bring up a video from the website to help a skater in a lesson. Also, many skating parents have found that their skaters really use and benefit from an iCoachSkating.com subscription by having their skaters watch iCoachSkating.com videos on the way to and from the rink," said Laak.
The video conversion project is time consuming and requires encoding each video file into the MP4 format, uploading the new video file to the video server with appropriate permissions, and changing the embedded code on every page. The embedded code calls a new video player which in turn serves the new video format to the mobile device. "Although the conversion process has been a bit daunting, it's worth it in terms of site usability and it positions us well into the future. We're responding to our customers and how they use the website. We're committed to remaining the premier online resource for figure skaters, skating coaches, and skating parents," said Laak.
Many website visitors are confused by video compatibility issues online. Because online video powerhouses such as YouTube and Vimeo provide a wide range of video formats and file sizes, mobile users have become accustomed to watching video on their mobile devices. But most websites not using these services to host their videos cannot match the resources necessary for total compatibility. "Small operations like ours have struggled to provide universal video compatibility. The new format allows us to supply the maximum number of devices with a video that will play. It's not perfect, but it's as close as we can get at this time, given the constraints," said Laak.
iCoachSkating.com is currently open to new subscribers. Subscriptions are available on a monthly, 6-month, and annual basis and are renewed automatically. Anyone who might benefit from figure skating tips is encouraged to follow iCoachSkating.com on social media by Liking the iCoachSkating.com Facebook page and following iCoachSkating.com on Twitter.
About: Founded in 2008 by figure skating coach Trevor Laak, iCoachSkating.com is the premier online training and educational resource for all figure skating participants, providing instructional figure skating videos on a broad range of topics, including figure skating jumps, figure skating spins, and other figure skating moves. The website has helped thousands of figure skating coaches, adult figure skaters, figure skating parents, and youth figure skaters by providing cutting edge training techniques and information about how to figure skate and how to teach figure skating. The company's mission statement is "to inspire a new era in figure skating education based on updated information and ideals, so quality information is available to all skaters and coaches in a convenient and cost effective manner." To learn more about iCoachSkating.com, please call (608) 827-3035 or visit them online at http://icoachskating.com.