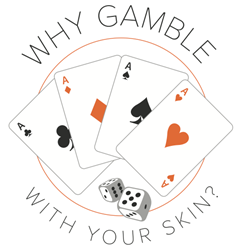 As a Mohs Surgeon, I treat people everyday who have been physically and emotionally affected by skin cancer. We hope to bring skin cancer awareness, prevention and detection to the forefront of people's minds with these screenings. - Dr. Steven Kolenik
Milford, CT (PRWEB) May 03, 2017
Connecticut Dermatology Group (CDG), a dermatology practice in Norwalk, Stamford, and Milford, is pleased to announce free skin cancer screenings in their Milford office on Saturday, May 6, 2017, from 9am-12pm.
May is Skin Cancer Awareness Month and according to The Skin Cancer Foundation, one in five Americans will develop skin cancer in the course of a lifetime. Nearly five million people are treated for skin cancer every year. One person dies of melanoma every hour and nearly 50% of Americans who live to age 65 will have skin cancer at least once. Regular daily use of sunscreen with SPF 15 or higher reduces risk of melanoma by 50%.
The Milford office on the Milford Green will have all seven board-certified dermatologists and three physicians assistants staffing the event, including two of the newest members of the CDG team—Dr. Sang Kim, M.D. and Michael Thibault, MHS, PA-C. In addition to skin cancer screenings, CDG will offer breakfast, coffee and skin care products giveaways.
Dr. Steven Kolenik III, managing Partner and Castle Connolly Top Doctor 2016, says, "As a Mohs Surgeon, I treat people everyday who have been physically and emotionally affected by skin cancer. By offering skin cancer screenings to those in Milford and Southwestern Connecticut, we hope to bring skin cancer awareness, prevention and detection to the forefront of people's minds."
CDG treats and cures more than 1,500 cases of skin cancer annually through Mohs Micrographic Surgery. Connecticut Dermatology Group's Mohs Surgery Skin Cancer Treatment Center is the largest between New York City and New Haven and provides same-day, on premise, and minimally invasive treatment of skin cancer tumors. Dr. Kolenik has completed over 20,000 Mohs procedures.
CDG defines the future of dermatology, and invites all ages to come to the Milford office on Saturday, May 6, 2017, on the Milford Green and receive a free skin cancer screening. Call 203-878-3435 to register.
About Connecticut Dermatology Group
Connecticut Dermatology Group (CDG) is a leader in dermatology services in Connecticut. Since its founding in 1964, CDG has provided comprehensive skin care to tens of thousands in Connecticut through its Norwalk, Stamford and Milford offices. CDG is Fairfield County's largest physician-directed skin care center providing medical and surgical care, as well as state-of-the-art cosmetic and aesthetician services. CDG has been designated as a national dermatological testing center to conduct clinical trials for new and upcoming medical and cosmetic services. Managing Partner, Dr. Steven A. Kolenik III has been peer nominated as 2016 Top Doctor in Fairfield County by Castle Connolly and a 2017 Top Doctor in Connecticut by Connecticut Magazine. Dr. Kolenik III has completed over 20,000 Mohs procedures.