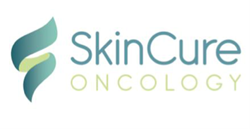 BURR RIDGE, Ill. (PRWEB) July 24, 2018
SkinCure Oncology, LLC, the world-wide leader in providing a comprehensive, no-upfront-cost, turnkey model, for the delivery of Image-Guided Superficial Radiotherapy (IGSRT) solutions in a dermatology office, today formally announced it has taken delivery of its 69th SRT 100-Vision system in connection with its ongoing strategic agreement with Sensus Healthcare Inc. (NASDAQ: SRTS), a medical device company specializing in the non-invasive treatment of non-melanoma skin cancers (NMSC) and keloids with IGSRT. The SkinCure Oncology turnkey solution utilizes the quality and safety features of leading cancer center models, and allows IGSRT treatment delivery in a dermatologist's office. The agreement provides a full delivery solution for Sensus' most technically advanced and innovative product, the SRT-100 Vision, to dermatology practices for the treatment of NMSC and keloids.
"Sensus' strategic relationship with SkinCure Oncology is representative of our customer-centric approach of supporting the dermatology community, not to mention a valuable resource to further expand this large market," said Joe Sardano, chairman and chief executive officer of Sensus Healthcare. "As a proven partner to Sensus, we look forward to continue to work in lock-step with the SkinCure team to lead the industry and provide the most effective IGSRT solution available to patients in need all over the country."
The SRT-100 Vision delivers precise, calibrated doses of SRT, while also offering high-frequency ultrasound for imaging. The SRT-100 Vision allows for basal and squamous cell carcinomas, as well as keloid tissue, to be assessed more thoroughly and treatment to be more precisely targeted.
When the ultrasound technology is placed over the treatment area using the laser positioning system, doctors can assess the lesion to see how deep it is and fine-tune the exact amount of radiation that's needed. The device also allows physicians to better examine how the lesion is progressing with each treatment session, while recording each session for the patient's records via the LesionCam and built in record and verify technology.
"In late 2016, we partnered with Sensus Healthcare based on our belief in its technology, and market leadership in IGSRT delivery systems," added Kerwin Brandt, chief executive officer, SkinCure Oncology. "We are pleased with the progress that we have made in the dermatology market in a short period of time. Our turnkey, cancer center-styled delivery model provides the capital, human resources and expertise, thereby facilitating dermatology practices to deliver daily IGSRT treatments to patients. SkinCure Oncology, through its turnkey solution, provides the Sensus SRT-100 Vision unit and suite buildout; addresses state regulatory requirements; provides medical physics, expert billing, access to radiation oncologists for consultation, and full-time board-certified radiation therapists to deliver treatments. We provide a patient focused solution, which continues to deliver excellent clinical outcomes, all while minimizing headaches for our clinician-partners. We eliminate upfront costs, and provide a stress-free IGSRT solution, that allows virtually all dermatology practices access to cutting-edge technology, and SkinCure's 'deep bench' of radiation therapy specialists."
About Sensus Healthcare
Sensus Healthcare, Inc., is a medical device company that is committed to providing non-invasive and cost-effective treatment for non-melanoma skin cancers and keloids. Sensus uses a proprietary low-energy X-ray technology known as superficial radiation therapy (SRT), which is a result of over a decade of dedicated research and development. Sensus has successfully incorporated SRT into its portfolio of treatment devices, the SRT-100™ and SRT-100 Vision™. To date, SRT technology has been used to effectively and safely treat oncological and non-oncological skin conditions in thousands of patients. Sensus recently launched Sensus Laser Systems, three next-generation devices that showcase the latest in technology and function for the aesthetic dermatology market. For more information, visit https://www.sensushealthcare.com.
About SkinCure Oncology
SkinCure Oncology is a national turnkey provider of Image-Guided SRT solutions in the Dermatology space. Its founders bring extensive experience in Radiation Oncology, business development, and the Dermatology industry. It has partnered with Dermatology practices from New York to California, and, continues to enjoy its market leading position in the delivery of IGSRT. For more information, visit http://www.skincureoncology.com.