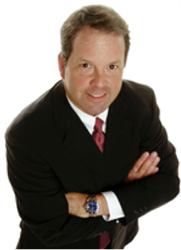 This service has saved me time and money, so I've been able to get a few more deals under contract this quarter than last!
Miami, FL (PRWEB) September 18, 2014
Over the last several years, vacant houses have become more and more valuable to real estate investors. Not many investors are willing to put the resources into locating missing home owners though. That is why FindTheSeller.com is excited to announce its new set of skip tracing services.
Skip traces are used to locate and find contact information on vacant home owners. Each skip trace ran through FindTheSeller.com is complied of information gathered from several different databases.
Every report is processed and review by a representative of FindTheSeller.com to help ensure the information is as accurate and up-to-date as possible.
Two of the most utilized skip tracing services used to find vacant home owners through FindTheSeller.com to offer are listed below:
Tax Roll Search
o A tax tolls search will acquire the name of the owner and in some cases an alternate mailed address to search on.
o All that is required to do a tax roll search is the property address.
o Almost every tax roll search returned prior owners, date of sale, sale price, assessed value, footage, and lot size.
Premium Skip Trace
o A premium skip trace search is used to find the very best deals.
o The report provided is very detailed and comprehensive.
o The only information required is property address and owner name.
Real estate investors that actively invest in vacant houses know the value in running a skip trace to find a property owner. Instead of spending hours searching for the owner by hand, a skip trace will only take minutes and in most cases provides more information.
Karen, an active investor in vacant houses and FindTheSeller.com user, had this to say about this service, "Find the Seller has been a life saver. I get all of the information I need to contact the home owner of the vacant houses I find. Not only that, but the representatives are timely and friendly. This service has saved me time and money, so I've been able to get a few more deals under contract this quarter than last!"
FindTheSeller.com allows users to purchase individual searches or purchase bulk plans to help users save money. Searches range from $9.95 to $24.95 depending to which search is used. Bulk plans come in packages of 25, 50, or 100.
For more information on FindTheSeller.com and their new skip tracing services, visit http://www.FindTheSeller.com today!