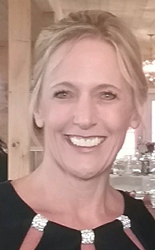 "Chemistry is everything when it comes to bringing in a new team member - Melissa will be an instrumental asset for us this year as we expand our product offerings, grow our distribution networks and gain new customer traction." - Shannan Morlas, Director of Sales
IRVINE, Calif. (PRWEB) January 29, 2020
Skout's Honor, the award-winning pet specialty brand best known for its environmentally and socially-conscious cleaning, grooming and wellness products, announced that Melissa Overby has been hired as National Sales Manager. Shannan Morlas will step into the role of Director of Sales to support the company's continued growth.
Overby is a seasoned professional with a proven track record and more than 15 years of experience in various sales roles at companies including Conair, Eheim and Vets Plus. She brings a love for pets and the pet industry, passion, enthusiasm and ambition to her new role at Skout's Honor.
"Chemistry is everything when it comes to bringing in a new team member," said Shannan Morlas, Director of Sales for Skout's Honor. "The combination of Melissa's impressive accomplishments within the pet industry and her entrepreneurial spirit make her an excellent fit for us. She will be an instrumental asset for us this year as we expand our product offerings, grow our distribution networks and gain new customer traction." Overby officially started January 15, 2020.
In her role, Overby will be pioneering new pet specialty retail accounts and supporting current accounts across the United States, with a special focus on Western regions. She will also work together with Morlas to oversee Skout's expansive distribution network in the US, Canada and internationally – which services more than 7,000+ pet specialty retailers worldwide.
Skout's Honor will be exhibiting at the upcoming Global Pet Expo in Orlando, FL. (February 26-28, 2020) in booth #1375 and is debuting its NEW Wellness line of products, including a Probiotic Ear Cleaner, Probiotic Anti-itch Relief Spray, Prebiotic Pet Balm and Probiotic Hot Spot Hydrogel. For sales and distribution information, please contact Shannan Morlas at shannan@skoutshonor.com or Melissa Overby at melissa@skoutshonor.com
About Skout's Honor
Skout's Honor is an award-winning company based in Irvine, Calif. that offers super-natural cleaning, topical probiotic grooming and preventative wellness products for pets. Founded by a team of animal lovers and proud pet owners, the company created its "Skout's Paw Pledge," and donates a day's worth of food for a shelter animal in need with every product sold. For more information on the products and for specific retailers, please visit SkoutsHonor.com
Skout's Honor
17821 Sky Park Circle, Suite LM
Irvine, CA 92614
877-805-0399