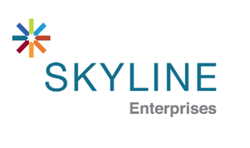 SAN FRANCISCO (PRWEB) February 04, 2020
Skyline Construction Enterprises, Inc., announced today the acquisition of Seattle-based Unimark Construction Group LLC and its sister company Servicemark LLC, a major step in the commercial real estate and construction holding company's nationwide expansion plan. With this acquisition, the Skyline family of companies is able to offer growth and expansion opportunities throughout Seattle, Chicago and the San Francisco Bay Area.
Skyline Enterprises holds a variety of commercial real estate and construction companies across the country that share similarities in their people-first business model including Bay Area based Skyline Construction Inc. and Skyline Capital Builders LLC, and Chicago based ACCEND Construction LLC. All companies operate as experts in their respective markets utilizing their own brand name and identity while sharing the collective resources of the firm's SkyService Team, a group of subject matter experts in the fields of human resources, legal, finance, safety, branding, sales, IT & security.
"We are honored to welcome the Unimark and Servicemark teams into our growing family of companies," said Jessica Carps, COO of Skyline Enterprises. "Our firms have been partners for many years sharing clients and supporting each other in our individual markets. This acquisition marks the formalization of our partnership, and will allow us to enhance the services and geographic footprint offered to our clients, while leveraging talent and opportunities across our combined companies."
The companies share a natural alignment in core values and workplace culture. They believe strongly in a people-first mindset and position clients, partners and employees at the heart of the business. These clear similarities translate into the way the firms serve clients, conduct business operations, and value employees.
"The Skyline structure offers Unimark and Servicemark many wonderful opportunities including scalable growth, succession planning and organizational support," said Chris Henderson, President of Unimark Construction. "Most importantly, I am drawn to their Employee Stock Ownership Plan which rewards the hard work of the entire team through employee-ownership."
All day-to-day business operations and teams at Unimark and Servicemark will remain the same. Clients will continue to receive the same consistent, best in class experience they have always appreciated from the commercial interiors general contractor with revenues of $70 million annually. The acquisition affords Unimark and Servicemark the opportunity to capitalize on Seattle's booming construction market and grow their business sustainably.
The model created by Skyline's family of companies is unique to the commercial real estate and construction industry – giving the ability to provide a national vs. local offering but with a more personal feel then large, national construction companies because of its focus on people and local market brands. All companies remain 100% employee-owned through Skyline's Employee Stock Ownership Plan and share operating processes, technology solutions and an innovation roadmap to create a seamless client experience. Skyline is poised for further expansion in the coming years as they look to grow into additional markets nationwide.
About Skyline Enterprises
Skyline Construction Enterprises, Inc. is a people-first organization that invests in commercial real estate and construction services firms. Headquartered in the San Francisco Bay Area, the firm owns subsidiaries in Chicago (ACCEND Construction LLC), Seattle (Unimark Construction LLC and Servicemark Construction LLC) and the Bay Area (Skyline Construction Inc., and Skyline Capital Builders LLC). Skyline is 100% employee owned and believes in building better outcomes every day. Skyline is a $550M company and is rapidly expanding, with the vision that transparency, technology and expertise can lead to better employees, expectations, experiences and ultimately, a better end product.
CONTACT
Ali Bedwell
Director of Brand Strategy
650-269-1474
abedwell@skylineenterprises.com