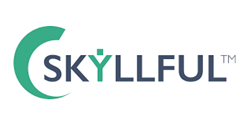 PLANO, Texas (PRWEB) April 28, 2021
Skyllful, a leading provider of a mobile digital adoption platform that helps workers on the front lines use mobile apps and devices more efficiently and effectively, today announced its publication of "The Complete Checklist for Mobile Workforce App Deployments." Written for project managers, change management leaders and IT leaders, Skyllful's Checklist covers key issues that need to be considered for any mobile technology deployment, including devices and hardware, applications and software, security and management, connectivity and networks, change management and training, and user support and solution maintenance.
"Mobile apps and handheld devices are now essential tools for every field workforce. And the pressure to deploy new apps and updates to workers as fast as possible continues to intensify," said Justin Lake, CEO of Skyllful. "Our checklist provides a comprehensive summary of practical considerations for successfully deploying mobile apps and devices to a workforce and ensuring they are used correctly and continuously."
"From our extensive experience working with mobile technology and large field workforces, we've seen time and time again how missing any one of the items on our checklist can prevent a digital solution from achieving its desired business results," said Lake.
Skyllful's Checklist is offered as a free PDF download. The company also dives deeper into each key area in a companion two-part blog post on the Skyllful website.
Skyllful's Mobile Digital Adoption Platform provides on-device, on-demand scenario-based app simulations that ensure frontline mobile workers are prepared and proficient with their mobile apps. It is the only digital adoption platform designed and built for frontline mobile workers. Skyllful offers a less costly and more effective option for training workers on new deployments and existing apps. Skyllful's mobile simulations can be used for 'in the moment' learning to drive continuous adoption and ensure technology ROI.
About Skyllful
Skyllful is a leading provider of a mobile digital adoption platform that helps workers on the front lines use enterprise mobile apps more efficiently and effectively in their delivery of essential products and services. With deep expertise in leading mobile technology and best practice field deployments as well as a leadership team with decades of experience working with large mobile workforces and applications, Skyllful provides on-device, on-demand training through scenario-based simulations. Whether a company is deploying a new mission-critical workforce app or seeking to improve its workforce engagement with existing apps, the Skyllful platform is easy to use, intuitively designed and proven to increase productivity and deliver greater returns on investment in technology. Skyllful is based in the greater Dallas/Ft. Worth area of Texas. For more information, visit https://www.skyllful.com and follow on Twitter @Skyllfulco.