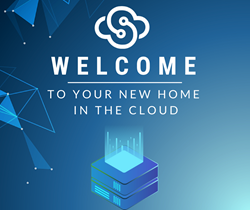 SkySilk is an easy-to-use, scalable cloud computing platform with VPS plans starting as low as $1/month
LOS ANGELES (PRWEB) September 01, 2018
September 1st, 2018: Today, SkySilk Cloud Services announced their brand new cloud platform is live and available to the public. SkySilk provides a simple cloud infrastructure which allows for users to create Virtual Private Servers (VPS) that can be used for application development, website hosting, IT automation, cloud storage, and more. SkySilk's beta testing period saw over 20,000 users request beta access, with more than 20,000 VPSs deployed by beta users across the world. To celebrate the official launch, SkySilk is offering 500 of what they call "SkyPoints" to all new users which equates to a $5.00 credit to start with. In addition to early sign up rewards, SkySilk VPS pricing starts as low as $1/month, and just $5/month for premium, optimized VPS.
As a service, SkySilk is a cloud computing provider that offers simple, reliable, scalable, and affordable cloud computing solutions. The flexibility of the resource plans and hardware lies out a platform which is suitable for developers, website owners, small to mid sized businesses, IT professionals, and even students looking to utilize cloud computing in their everyday workflows.
Since its inception in 2015 and through the course of beta testing which started in early 2017, SkySilk has been able to mitigate any potential issues and fortify the platform's security measures to protect from viruses, DDoS attacks, hacking, torrenting, and any other malicious server activity that would otherwise affect its users.
Furthermore, SkySilk has built a community around its users, offering engagement through their Discord server and community forums. This gives freedom to their users to suggest any improvements towards the service, have any questions answered, features they would like to see implemented, and share their own projects hosted on the platform.
At its core, SkySilk provides an extensive library of Turnkey Linux applications and developer tools that can be pre-installed and configured on a VPS with just 1 click. Several of these apps include, WordPress, OpenVPN, NodeJS, Redmine,NextCloud, and many more options for various use-cases. SkySilk also offers a variety of the most popular Linux distros for more hands on control and clean OS environments for users to deploy. Any of these tools can be hosted for as low as $1/month for their Basic plans, $2 for Standard, and $5 for Premium which includes triple replicated NVMe SSD storage, AMD EPYC/Intel server-optimized CPUs, and up to
1 Gb/s Bandwidth. Additionally, all other plans come standard with SSD storage on tier-1 industry leading hardware from Dell and Lenovo.
SkySilk's project manager, Matt Atkin, had some encouraging words for the state of the company and his excitement towards past, future, and present users, "This is an exciting time for SkySilk and we want to kick off the launch of our custom cloud platform with a notable discount that allows our users the opportunity to experience SkySilk at pricing that works for them. We are grateful for the chance to have been able to work closely with our beta testers in order to build the best, most refined product we could. We are thrilled to finally be able to offer our platform to the public starting today!"
The anticipated launch also comes with a number of UI improvements and the release of the SkySilk mobile iOS cloud app which allows users to deploy, manage, and use their VPS from the palm of their hand. The app will share the same functionality as the front end along with built-in SSH and VNC consoles that can be accessed with their mobile device. Any iOS user can download the app from the iOS store upon launch; An Android build will be coming in the near future as well.
SkySilk Managed Cloud Services launches today, September 1st and can be found at SkySilk.com