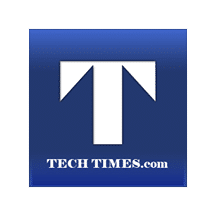 We are proud to be named a top provider in this list and are committed to promoting the best technological innovations for this industry.
NEW YORK (PRWEB) November 07, 2019
SkyStem LLC, a leading provider of automated month-end close and account reconciliation software, is pleased to announce the company's solution, ART, being named Top Rated Month-End Close Solutions. Tech Times list features the best vendors with account reconciliation automation software products that are the top-rated solutions of their kind in the market.
Tech Times is committed to educating readers on the demystifying the developments in technology. The listing of top-rated month-end close solutions provides a look at what technologies are available in the industry, identifying which solutions are the best at helping streamline financial processes.
"Tech Times is an informative resource for CFOs seeking innovative technology to help in automating the accounting departments chaotic tasks," said Shagun Malhotra, CEO, and Founder at SkyStem. "We are proud to be named a top provider in this list and are committed to promoting the best technological innovations for this industry."
ART provides real-time tracking of the close and reconciliation progress. It renders smoother audits and saves time for auditors and the accounting teams. It acts as a comprehensive account reconciliation command center that manages the process and the people involved in this process, giving employees more time to focus on more strategic activities and have real-time data to make more timely decisions.
To see the list and for more information about how SkyStem, please click here.
About Tech Times
Tech Times reports on the latest innovations and developments taking place in technology, science and health industries and the challenges they face every day. The company analyzes how businesses and technology intersect, and influence, and impact different markets and industries to bring about cultural transformation in this increasingly interconnected world. Tech Times publishes informative and insightful news, reviews, analyses and opinion pieces on a wide spectrum of topics, bringing audiences the latest in technological innovation as well as scientific and medical breakthroughs. Tech Times is owned and managed by Tech Times LLC, a digital media company headquartered in the heart of downtown New York City.
About SkyStem LLC
Headquartered in the heart of New York City, SkyStem delivers a powerful close and account reconciliation application for organizations seeking to streamline their financial processes. The company's flagship solution, ART, is an enterprise technology that helps CFOs and Controllers shorten the month-end close and the time to issue financials by automating balance sheet reconciliations, managing month-end tasks, and providing insightful reporting. The web-based solution streamlines and eliminates up to 90% of manual activities while strengthening internal controls and corporate governance.