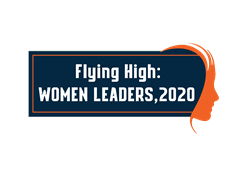 In my opinion, it is important to have passion, patience, and a strong commitment to customers and colleagues who make the vision a reality.
NEW YORK (PRWEB) November 09, 2020
SkyStem LLC, a leading provider of automated month-end close automation software, is pleased to announce the company's founder and CEO, Shagun Malhotra, featured as one of the Flying High Women Leaders in 2020. The Aspioneer issue features prominent female leaders with determination and focus who transformed their ideas into success.
Aspioneer Magazine is dedicated to rewarding and recognizing the creativity, excellence and hard work of leaders in their industry. The recognition caters to women who have displayed outstanding innovations and contributions to advancement across all divisions. The list of women were handpicked by expert team of judges due to their commitment and tenacity.
"There are all kinds of leaders that have proven success, so I don't believe there are a few magical attributes that make it happen," said Shagun Malhotra, CEO and Founder. "However, in my opinion, it is important to have passion, patience, and a strong commitment to customers and colleagues who make the vision a reality."
It is no secret that one's habits and goals lay the foundation of his or her success story, and Shagun's journey to success is no exception. Shagun is one of the few people who have managed to turn their dreams into reality. She has successfully established a thriving business and is recognized as a leader in the fintech industry.
To see the complete article and for more information about SkyStem, please click here.
About Aspioneer
Aspioneer content is authoritative, high quality and trustworthy. The company's main goal is to make sure content remains diverse and factual, regularly inviting guest writers to contribute towards specific topics. The writers are mostly academics or professionals who are experts in their chosen fields. Aspioneer provides the latest latest news, features, opinion and comment about the most important news of the week to be distributed in an easy to digest format.
About SkyStem LLC
Headquartered in the heart of New York City, SkyStem delivers a powerful month-end close solution for organizations seeking to streamline their financial processes. The company's flagship solution, ART, is an enterprise technology that helps CFOs and Controllers shorten the month-end close and the time to issue financials by automating balance sheet reconciliations, managing month-end tasks, performing flux and variance analysis, and providing insightful reporting. The web-based solution streamlines and eliminates up to 90% of manual activities while strengthening internal controls and corporate governance.