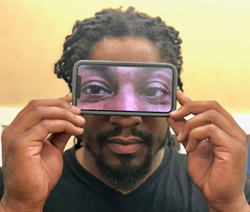 "To understand the core, you must put on new eyes." Marshawn Lynch, famous NFL running back
THOROFARE, N.J. (PRWEB) March 28, 2019
SLACK Incorporated's Health Care Books and Journals Division is excited to announce the release of the latest book for rehabilitation professionals, Introducing the Core: Demystifying the Body of an Athlete.
Dr. William C. Meyers, the nation's foremost authority on core health, is joined by over 40 world-renowned expert contributors in the specialties of orthopedics, athletic training, and sports medicine.
More details on the book can be found here.
There is no more important area of the body for an athlete than the core, the region of the body from the chest to the knees. The core is the engine, the hub of activity. It produces speed and explosiveness. Endurance and grit.
Dr. Meyers explains how the core functions through stories from his work in locker rooms, the operating room, and the playing fields of elite athletes, giving readers a thorough understanding of the core's widespread influence on athleticism and the human anatomy.
"Strength, power, and endurance all flow from the core. This book, and the work Bill Meyers has done in the field, will bring good core health to the forefront and help everyone—elite athletes and others," said Michael William Krzyzewski, head men's basketball coach at Duke University.
"To understand the core, you must put on new eyes. The core is like family. To go forward, your family must stay together," said Marshawn Lynch, famous NFL running back, in support of Dr. Meyers and his latest contribution to defining the field of core health.
"Even in baseball, injury patterns in the shoulder and elbow are related to core imbalance. This book has been needed for a long time. Bill has helped the idea of core strength become more popular, and this book could be what is needed to get it more attention," said James Rheuben Andrews, MD.
The book dissects the events that led Dr. Meyers and his team of experts to their new appreciation of this anatomy and offers insight into the many causes of pelvic pain. The book also emphasizes the fact that a wide spectrum of professionals treat the core—from traditional surgeons to alternative therapists.
"With the publication of Introducing the Core, SLACK Books continues its charge to provide medical and allied health care professionals with cutting-edge information that will impact patient care," said Peter Slack, president of the company. "Dr. Meyers' unique way of approaching these injuries has the potential to save a lot of high school and professional athletes' careers, and we're pleased to help him spread his message."
SLACK Incorporated's Health Care Books and Journals Division is a leading publisher in several areas of medicine and the health professions. Whether it be textbooks for the classroom or reference and continuing education books for the clinician or practitioner, we seek to present high quality material that benefits today's health care provider. For more information, please visit http://www.healio.com/books.
About SLACK Incorporated
With roots reaching back to 1923, SLACK is a leading provider of information to targeted health care specialties. SLACK produces journals and newspapers in print and online; publishes medical and allied health books; creates and operates websites and Internet-related projects; directs meetings and exhibits; and produces custom newspapers and meeting supplements for health care conventions and meetings. For more information on SLACK Incorporated, visit http://www.slackinc.com and for more information on SLACK Incorporated's online platform, visit http://www.healio.com.
About the Author
William C. Meyers, MD has dedicated 30 years to pioneering the diagnosis, treatment, rehabilitation and prevention of core muscle injuries. Dr. Meyers led the awareness that the whole core complex, inclusive with the hip joint, contributes to the injuries and has advanced new terminology that has replaced "sports hernia", etc. He has evaluated over 25,000 patients, including many professional players from the NFL, NHL, NBA, MLB Premiership and other soccer leagues, tennis, golf, bull-riding and track and field. He also treats many "weekend warriors" and non-athletes with pain in the core.
In 2013, Dr. Meyers established the Vincera Institute, a center dedicated to the prevention, diagnosis, treatment, rehabilitation, research and education of core injuries, and the Vincera Foundation, the Institute's philanthropic initiative providing cutting-edge research and education on best practices in sports and core medicine, and outreach to community and youth to advance fitness, health, and positive development for life by leveraging the Institutes' resources on their behalf. The institute includes participation from all the Philadelphia medical schools, plus the Hospital for Special Surgery in NYC and Duke University Health System in Durham, NC.
Dr. Meyers received his B.A. from Harvard University, M.D. from Columbia College of Physicians and Surgeons and M.B.A. from the Wharton School. He completed his residency and fellowships at Duke University, where he remained on the faculty as Professor and Chief of General Surgery and other divisions of surgery. There, he developed the largest liver surgery service in the country. He came to Philadelphia in 2001, where in deanship and other roles, he helped lead and preserve the medical school that survived the Allegheny bankruptcy, and guide it into the creation of Drexel University College of Medicine. Meyers was previously continually funded by the National Institutes of Health (NIH) and V.A. Merit Review System and has received various industry grants for research. He has authored or co-authored over 300 peer reviewed medical publications and the first modern textbook on liver and biliary surgery.